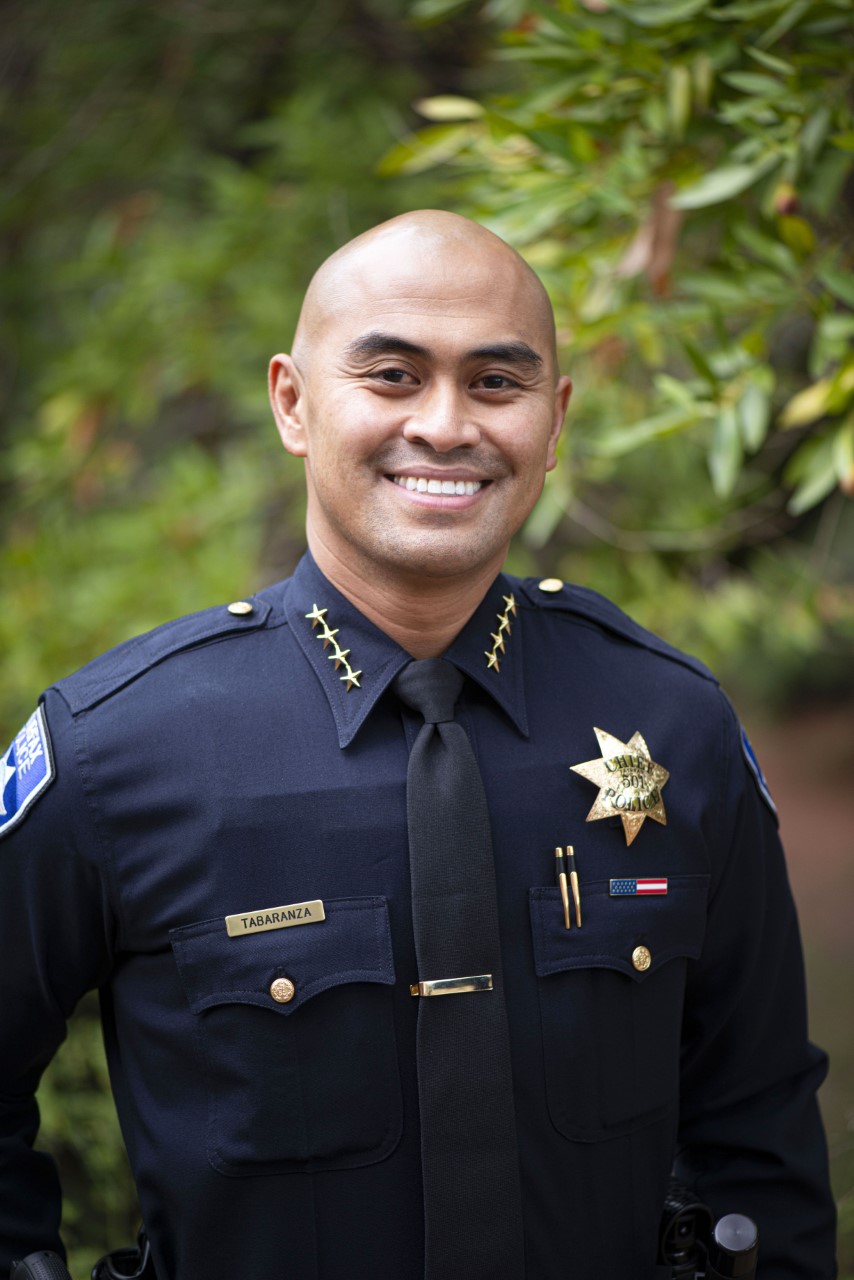 Special Message from Rico Tabaranza, Interim Chief of Police
December 16, 2020
Dear Fairfax Community,
I am incredibly humbled to be appointed your Interim Chief of Police as of December 16, 2020.  This responsibility is paramount to me, and I don't take it lightly.  Having served as a Fairfax Police Officer since January 2010 under the exemplary leadership of Chief Ken Hughes and newly retired Chief Christopher Morin, I can attest to the tremendous pride all Fairfaxians have in keeping this Town safe and available for all to enjoy.  Please rest assured that your police department's members share in this same honor and pride even today.  As your peacekeepers, we serve with the highest level of integrity and respect for all residents, visitors, and guests.
The Fairfax Police Department operates under a Community Policing philosophy; meaning, we value building strong, lasting relationships with you.  We believe in servant leadership, and it is our foremost responsibility to provide transparency in decisions that impact public safety.
As we move on to the new year, let's strive to get to know and understand each other more.  Again, thank you for trusting me in leading this organization of hard-working, dedicated men and women.  Together, we can build upon our existing strong foundation and cultivate an environment that meets all our current needs.
Very respectfully,

Rico Tabaranza
Interim Chief of Police
Fairfax Police Department