Middle and High School Game Night
Friday, November 3, 2023 from 7-9pm
Fairfax Pavilion
Brandon Marsh
$5 to register 
Come out and enjoy a new exciting night of games, sports, and other fun activities.
We're introducing a new game night for kids and teens, creating a space for friendly competitive fun. This new game night will allow you to choose the game, sport, or activity of your choice and liking.
Each night there will be a variety of games and activities offered to choose from and participate in such as dodgeball, indoor soccer, 3 v 3 basketball, board games, sports related video games, and other fun related activities.
Teen Open Mic
Friday, May 12 from 6:30- 9pm
Women's Club – 46 Park Road
Musicians, Poets, Actors, Comedians are invited to share the spotlight
Talented Friends + Free
 Contact Adam at adamcoleshapiro@gmail.com or call 415-390-6196
We are aiming to offer Teen Open Mic quarterly.
Please contact Adam if you'd like to be involved.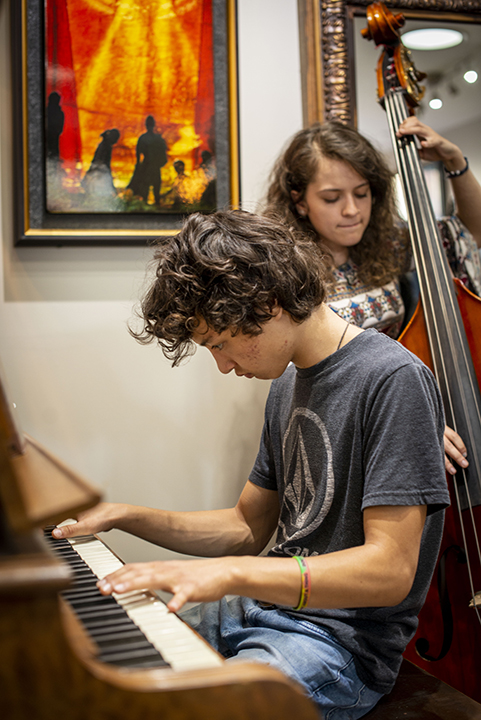 Fairfax Community Skate Park 
At its March 3, 2021 meeting, the Council officially designated the western portion of the Pavilion/Bank St. parking lot for use as a temporary skate/scooter, and in-line/roller skates park. This action was inspired by concerned community members who know how hard the last year has been on our youth. Creating a local space to be outside, get exercise and see friends in person is a huge win!
.
The grand opening of the skatepark was April 10th, 2021.
.
 The Parks and Recreation Committee (PARC) is looking at ways to create a permanent skate park. We are asking for your feedback so that PARC can share what the community would like to see happen in regard to making the current location permanent, at the October Council meeting.
.
The creation of this park was an extraordinary effort by a group of local volunteers, donors and the support of the Town Council and staff.
The hours of operation are 9am to Sundown, 7 days per week.