Teen Event Series

Due to health concerns and well being, we are postponing and putting these events on hold until further notice.  Please check back here for updates. 

Check out some of the resources for teenagers and young adults. This program is sponsored by the Town of Fairfax Recreation and Community Services department and we hope it can continue with community support.

All events are FREE with light snacks and drinks provided.
Dodgeball Night
Pavilion
Saturday, February 8
7pm- 9pm
Open Mic
Women's Club
Saturday, February 29
6:30pm -9pm
Ping Pong Tournament
Pavilion
Saturday, March 21
6:30pm – 9pm
Battle of the Bands
Pavilion
Saturday, April 18
6:30pm – 9pm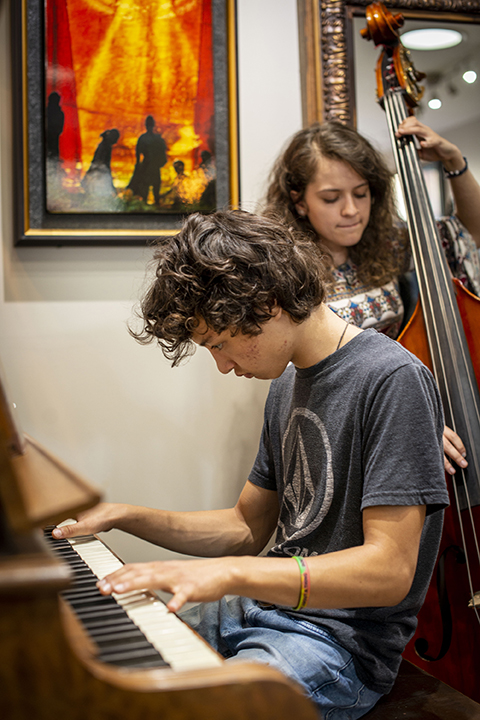 iPhone Photography Camp for Teens

July 6 week from 9:30am – 12:30pm                                      Instructor: Suzanne Lucas

For ages 8th grade – 12th grade                                                                -- minimum of 6 students/limit of 12 students

Location: Fairfax Community Center – 16 Park Road

Cost: $285

Learn to "see" in new ways by diving deeper into the creative world of photography! Each day we will gather as a group to learn about essential photographic principles and the Art of Seeing. There will be ample time to practice, as well as time for class review/discussion, post-processing tips/tricks. While this class uses mobile devices/cameras for ease and simplicity, concepts such as aperture/shutter speed will be covered, along with other intermediate principles to help improve photography on any camera. Please bring an iPhone or similar device.
Counselor in Training (CIT) Program

The Counselor in Training (CIT) program offers unique opportunities for developing personal and professional skills while encouraging you to enjoy the natural beauty and wonder of our sweet town.  The program is designed to help create a scaffolding of ages from our community whereby young campers can connect and collaborate with older counselors in training. It is important that CIT demonstrate positive role modeling, leadership, communication and exemplary understanding of the supervision of children in a camp setting.

The CIT program is for 12 – 15 year olds—middle school and early high school students.

After our staff reviews applications, you will be notified to come in for an interview.  Interviews are planned for week of July 6, 2020 this year. CIT's who are accepted into our program will get a weekly stipend based on our budget.  It usually is 50.00/week for your service.

The program has mandatory training days on July 23 and 24, 2020.