Welcome to Fairfax Recreation. We are so glad you found us. Our programs reflect the unique character of our community - we are small enough to adapt to the changing needs of our community and yet big enough to provide year round offerings for all ages! We hope you find a class, event or camp that works for you and your family.
December in the Pavilion
Tumbling & Gymnastics Schedule over the Holidays!
There is NO Toddler Tumbling on December 6th due to Craft Faire set up
There will be Toddler Tumbling, Gymnastics and Open Gym on Friday December 27th
There will be no other gymnastics classes or programming Dec 23, 24, 25, 26, 28, 29, 30, 31.
There will be no other gymnastics classes or programming January 1, 2, 3 or 4, 5.
Regular programming for the gymnastics program will resume on Monday January 6th, 2020!
Peri Park Fundraiser is Live!
Due to wear and tear on our two main structures and various inspection issues it's time to refresh our beloved park.  The goal is to raise enough money to re-build both structures with cedar wood incorporating events and design elements that keep with the character and charm of the current playground.
Check out the beautiful video and get all the info here.
Fall 2019 Catalog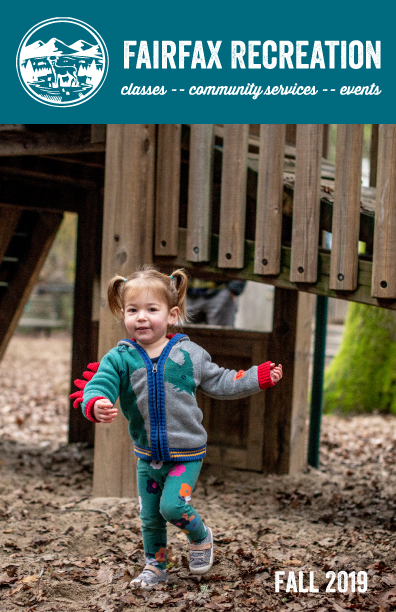 Download it here, or pick up a copy at Town Hall or the library. It's full of wonderful events, classes and inspiration