Ages 7- 13 (limit of 6 kids) *Beginner and intermediate levels
Week of:
July 10 
July 17 
July 24
Monday – Friday from 9am – 11am
Location: Tennis Courts – 46 Park Road
Cost:  $225
Instructor:  Jonah Richards
Fairfax Recreation is excited to offer a summer tennis camp.  This camp session will improve overall tennis fundamentals, skills, and team ethics.  Each kid will have the opportunity to improve their tennis strengths to become a more confident player and teammate.  We will follow Covid protocols suggested during this time.
Bring water bottle and snacks!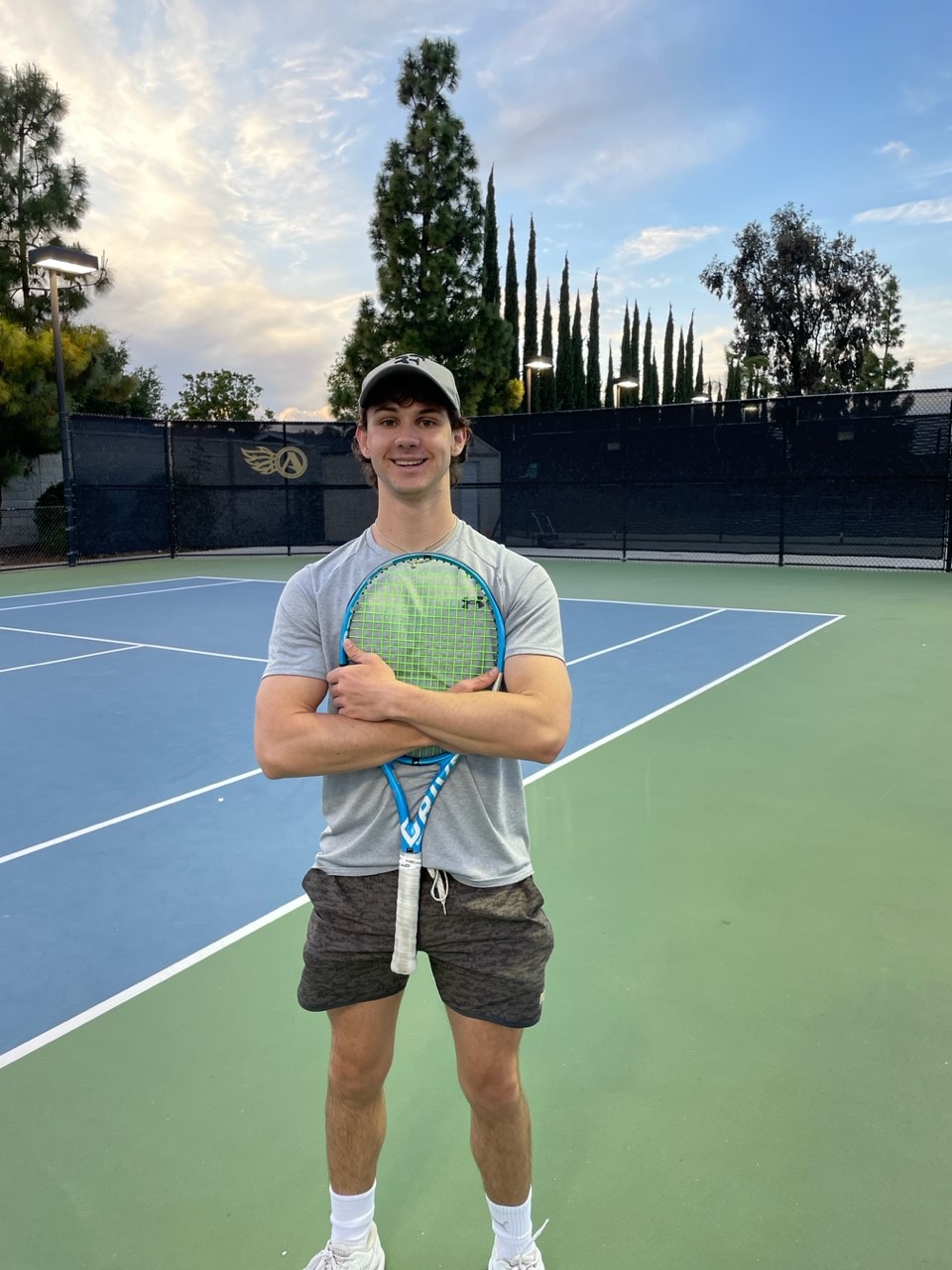 My Name is Jonah, I am a tennis player and coach, and current student at San Diego State University! I have been playing tennis competitively since I was 9 years old and have been a top ranked junior player my whole life. I found my passion for teaching tennis about 5 years ago and have been teaching kids tennis ever since! In my camps I focus heavily on technique, hand-eye coordination, good sportsmanship, and having fun. My goal is to help ignite the same flame inside these young athletes that was ignited in me the first time I picked up a tennis racket over 10 years ago.