New Moms and Babies Group

Due to health concerns and well being,  we are postponing this group until early April.  Please check back here for updates. 

Birth through first yearFairfax Community Center (next to Peri Park)Tuesdays 11-12:30pm  - (year round offering with a break in summer)Facilitator: Lea Ritter, a local midwife and mother​FREE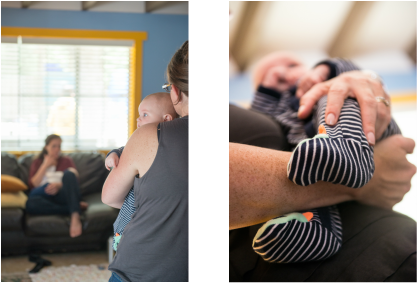 Join us for an ongoing drop in group with an accepting and friendly tone. Our group offers a safe and supportive environment conducive to sharing about topics such as emotional and physical recovery after birth, expectations surrounding being a mother, changes in lifestyle and in relationships, finding support and trusting caregivers, life balance and sleep, navigating medical care, child development, play and temperament, among other topics and issues. It is a time to get out, meet other new moms and dads and talk about whatever is on your mind surrounding parenting. This is a participant led group; please suggest speakers and/or topics of interest.
Bring your baby - feel free to feed, change and let baby talk or fuss.
Pavilion Playgroup and Toddler Tumbling

Ages 1-5 yearsWednesday and Friday 9:30am -11:30amResumes January 8  through March 27 – we will extend into April only if the weather is rainy

$15 per child per visit for residents outside Fairfax

$12 per child per visit for Fairfax residents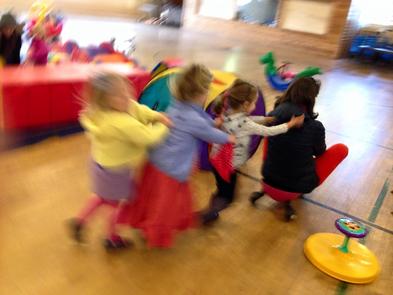 Please note that for the month of March we will have a new facilitator for the toddler program.  We are excited to announce that Jason Foote of San Rafael Jumping Jacks program will be coordinating the Wednesday/Friday group. 
On March 25th we will have a special guest, Dani Levy, lead us in music and dancing from 10am – 11am. 
Join other moms, dads and kids at the charming red building on the hill. Children 1 to 5 years enjoy riding scooters and climbing on a variety of soft blocks and mats. The Pavilion Playgroup is a 2 hour session that consists of activities that encourage creative movement, balance and hand-eye coordination. The first half of each session is free play - parents/caretakers are expected to have fun interacting with their child/children! The last half hour of class is group time...have fun dancing with scarves, playing with the parachute and of course popping bubbles!
Fairfax Pavilion - 142 Bolinas Road (actually on Elsie Lane if you are looking for directions online type in "Elsie Lane, Fairfax, CA" and it will get you closer than the Bolinas Road address) on the hill behind Town Hall near the Ball Field