Soulful Yoga - with silent disco headphones
Ages: Adults and young adults
Where: Bolinas Park
Time: Sundays at 10:00 -11:15 a.m.
Cost: $22 drop-in or sign in online for monthly basis
Instructor: Victoria Guarino

***Students can do drop in for cash or check payable to Town of Fairfax if they don't want to buy the full month package
A one-of-a-kind yoga experience! We will immerse ourselves in nature, enjoy serene music and guidance via headphones, and move through postures at a steady, intentional pace. Nestled in the redwood grove at Bolinas Park, we'll explore a harmonious blend of movement, breath, and mindfulness to cultivate a deep sense of connection within ourselves and our surroundings. We'll focus on gentle yet powerful sequences that promote physical strength, flexibility, and balance, while cultivating a state of flow and inner peace. Modifications and variations will be offered to ensure that each participant can personalize the practice and honor their body's unique needs. This class welcomes everyone to a practice and place that is deeply nourishing and inspiring.
Yoga in nature allows us to come back into relationship with our original blueprint, nourishing our senses with a symphony of stimulus that grounds us firmly in the present moment. Experiencing how effortlessly yoga translates into the outdoor environment inspires us to bring the practice into other aspects of life, and reminds us of our deep and timeless roots in nature.
Headphones provide a unique way to bring sound and music to the practice while minimizing external noise that may disrupt focus and attention. As soon as you put these on, the rest of the world melts away, and you will move and breathe in harmony with the music and your body.
Monday Night Basketball for Adults
Ages: 18 and up
Where: Pavilion
Time: 7:00- 9:00 p.m.
Cost: $30/month - recommended.  Drop in $10/night.
Calling all basketball lovers for a consistent game of ball on Monday nights. Join in for some or all of our games hosted throughout the night. Don't forget to wear comfortable clothes and gym shoes! Limit of 20 players. This program is run by Brandon Marsh.
Monday evenings starting October 3 and ongoing - must sign up monthly for this offering.
Full Body Functional Training Class
Ages: Youth 13 years and up
Where: Bolinas Park
When: Thursdays at 10:00 - 10:45 a.m. - no classes in July
Cost: $15 drop in
Register: Registration not required.
*Ongoing monthly class - drop-ins welcome
This is not just another "boot camp" or anonymous group exercise class. We combine the support of professional lifestyle coaching with the guidance and motivation of certified trainers to give you the tools to achieve your goals. All you need to do is show up!
What to expect
Our whole-life approach to fitness emphasizes fun, positive thinking, variation, and peer support. In exchange for your hard work, you receive attention to your health, nutrition, stress levels, lifestyle, and any special limitations you may be experiencing. Each workout is designed to be different from the last so that you don't get bored – you will be physically challenged and mentally inspired. Begin with your goal in mind and end with a real sense of accomplishment.
Support is available for each participant through phone consultations, emails, online health tips and resources, positive affirmations, and in-class individual attention. Not to mention the encouragement of your peers, who are working as hard as you are!
Workouts
Core conditioning Muscular toning/endurance
Functional fitness training
Yoga movement and poses
Endurance cardio
Weight training
Circuit training
Interval training
Stretching
Yoga with Veronica
Ages: Youth 13 years and up
Where: Peri Park Redwood Grove - Green Stage - moves inside during inclement
When: Wednesdays from 4:00 - 5:00pm
Cost: Donation based class.
Register: Registration not required.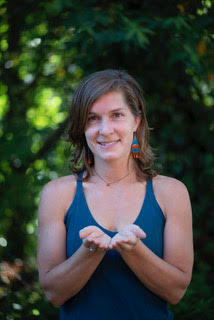 Join your Fairfax community members for an inspiring practice in the Peri Park Redwood Grove - Green Stage. The class will be geared toward yoga students with a Beginner to Intermediate yoga practice.
This is a donation-based class. Donations (cash only, please) will be split between the Town of Fairfax & SURJ Marin.
Family Days on the Green Stage in Peri Park
Ages: For families and children ages 3-10 (adult must be present)
When:
Saturdays July 22, August 5, September 9, October 14 and November 4
Where: Green Stage in Peri Park
Hosted by: Aura and James
Cost: Suggested donation of $10 per family. Maximum of 20-25 families.
*No pre-registration required. 
Family Days is a two-hour adventure to bring families together on the weekends in Bolinas Park. Aura and James, from Good Fun Stuff will lead activities, games, and projects from their repertoire:
Woodworking
Dance
Crafts
Music
Spanish and bilingual instruction available.
Create and connect with your hands and your heart! We want to inspire lifelong passions and build relevant social and artistic skills with children and youth, while nourishing their confidence, creativity, and sense of community.
Contact Improvisation Family Jam
Class details
Location: Fairfax Pavilion
Date: Sundays, May 14, June 4 and July 9
Time: 11am – 1pm
Ages: All families welcome – focus on 12-year-olds and under
Instructors:  Aura and James of Good Fun Stuff
Cost:  Suggested Drop in donation of $15 at the door
Have you heard of contact improvisation, or you used to or still do dance or improvise or you are just interested on dance? Do you have a kid younger than 12 years old? We want to dance with you! We are a family of contact dancers, we want to open a space to share our dances, fun family moments with movement and music. This is intended to become a community run activity where we can all contribute and be part of.