Monday Night Basketball for Adults
Ages 18 and up
Pavilion
Brandon Marsh
Monthly starting October 3 and ongoing
7pm- 9pm
$40/month - recommended.  Drop in $15/night
Calling all basketball lovers for a consistent game of ball on Monday nights.  Join in for some or all of our games hosted throughout the night. Don't forget to wear comfortable clothes and gym shoes!  Limit of 20 players.
Stoking the Creative Coals
Youth 13 years and up – this workshop is not for young children
Pavilion
Sharon Virtue
Sunday, September 25th
11am – 1pm
FREE
To register please email:
Shazzavirtue@gmail.com first come basis
Registration required limited to 15 people. Fairfax residents will have priority.
Sharon Virtue has joined the team as an artist in residence for Fairfax. She has over 20 years of experience as a teacher and community artist. This is the first in a series of five creative workshop lead by people from different cultures in Marin County.  In this workshop we will learn some simple practices you can work on in a sketchbook in short periods of time to keep up a consistent creative practice. Beginners are welcome, and artists who have experience and want to try some new approaches to reviving their practice will find this workshop inspiring.  We will awaken our imagination and courage to try new things, make a mess and be surprised. Working with other people is always a way to share ideas and encourage each other in our creative endeavors. I look forward to creatively playing with you.  We will try some different techniques using water-based paints or colored pencils … or whatever else you have to work with. Watercolor sketchbook paper is important be sure to bring this along.
Materials are not included.   Please bring a water-color sketchpad 9 x 12 /11 x 14; Water based paints – (tempera kid's paints are fine, acrylic paints or watercolor paints.  No oil paints.; Color pencils and crayons.; Various size paintbrushes in good condition.; Collage materials – different decorative papers or photo magazine images, scissors, glue sticks and exacto knives.
Adult Dodgeball Night
Ages 18 and up
Pavilion
Brandon Marsh
Saturday, October 8, 2022
7pm- 9pm
Calling all dodgeball lovers for a night full of smashing fun! Join in for some or all of our dodgeball games hosted throughout the night. Don't forget to wear comfortable clothes and gym shoes!
Family Days in Bolinas Park 
For families and children ages 3-10 (adult must be present)
Aura and James
Sundays, October 23, November 20, and January 22 from 10am – 12noon
Bolinas Park
Maximum of 20-25 families
Suggested donation of $10 per family!  Show up day of and enjoy!  
Family Days is a two-hour adventure to bring families together on the weekends in Bolinas Park. Aura and James, from Good Fun Stuff will lead activities, games, and projects from their repertoire: Woodworking, Dance, Crafts and Music, with Spanish mixed in and bilingual instruction available. Create and connect with your hands and your heart! We want to inspire lifelong passions and build relevant social and artistic skills with children and youth, while nourishing their confidence, creativity, and sense of community.
To learn more about Good Fun Stuff, click here.
Full Body Functional Training Class
With Coach Kristina of Work Out on the Hill
To learn more: https://www.workoutonthehill.com/
Thursdays from 10am – 10:45am - resumes in September and is an ongoing monthly clas
Bolinas Park
Maximum of 15 participants
4 sessions for $60 or ($15 per class)
5 Sessions for $75 or ($15 per class) 
This is not just another "boot camp" or anonymous group exercise class. We combine the support of professional lifestyle coaching with the guidance and motivation of certified trainers to give you the tools to achieve your goals. All you need to do is show up!
Our whole-life approach to fitness emphasizes fun, positive thinking, variation, and peer support. In exchange for your hard work, you receive attention to your health, nutrition, stress levels, lifestyle, and any special limitations you may be experiencing. Each workout is designed to be different from the last so that you don't get bored – you will be physically challenged and mentally inspired. Begin with your goal in mind and end with a real sense of accomplishment.
Support is available for each participant through phone consultations, emails, online health tips and resources, positive affirmations, and in-class individual attention. Not to mention the encouragement of your peers, who are working as hard as you are!
•             Core conditioning Muscular toning/endurance
•             Functional fitness training
•             Yoga movement and poses
•             Endurance cardio
•             Weight training
•             Circuit training
•             Interval training Stretching
In Person Yoga
with Veronica Geretz, M.A., E-RYT500
Mondays from 4-5pm for the month of September.  Starting first week of October this class will switch to Wednesdays from 4-5pm.  
Peri Park Redwood Grove - Green Stage
Maximum of 15 participants
Donation Based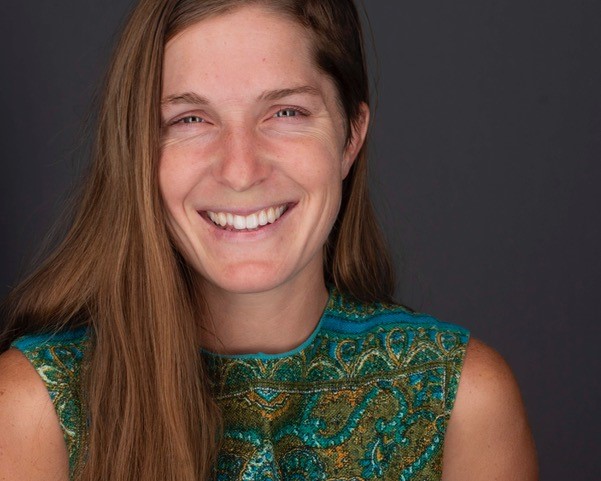 The class will be geared toward yoga students with a Beginner to Intermediate yoga practice. Please bring your own yoga mat, two yoga blocks and a yoga strap. If you do not have any of those props and are unable to procure them for any reason, please reach out to Veronica at geretzvj@gmail.com and she will work with you to find what you need at no cost.
This class is free, though there will be a chance to donate if you have the capacity. Donations (cash only, please) will go to the Town of Fairfax & SURJ Marin. SURJ Marin engages white people to dismantle systems of white supremacy and join the ongoing multiracial movement for racial justice. Our work is informed by relationships of accountability with local Black, Indigenous, People of Color (BIPOC) organizations and community leaders. SURJ Marin splits 75% of their funds raised with both the Marin City Health & Wellness Center and The Multicultural Center of Marin.