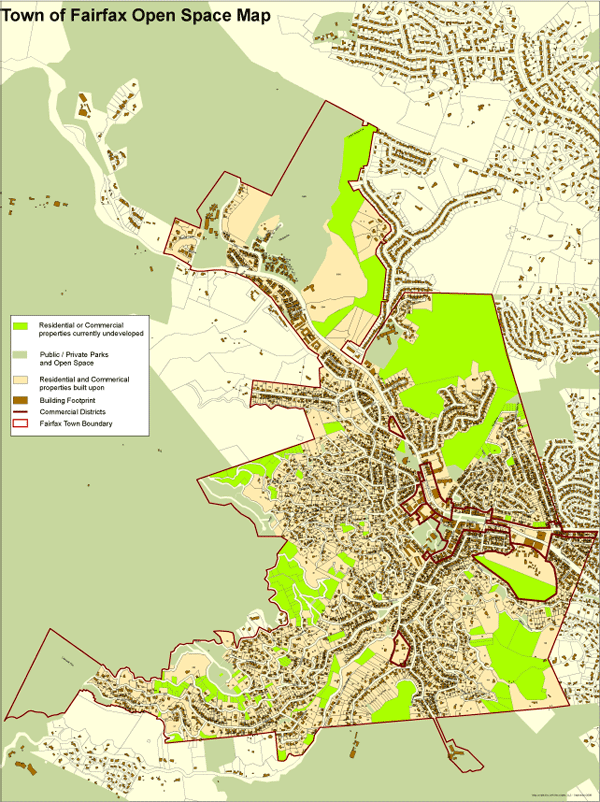 * Please note, map is 36" x 48" by default and will not print properly on most printers. You can however, change your settings in the print menu to 'scale to fit' to allow it to print properly.
Trails Awareness Project
The Town of Fairfax's Volunteers Board created the Fairfax Trails Awareness Project. The project is designed to raise community awareness of the large number of trails that run throughout Fairfax. Connecting various neighborhoods, downtown and open space, the trails run between streets, which often makes direct pedestrian routes possible. The Volunteers have identified over 100 historic usage pedestrian trails, many of which have been neglected or which have blocked or limited access. The group's efforts continue to be opening and improving access to key trails. The series of maps showing the Pedestrian Right of Ways, and their condition are available at www.fairfaxvolunteers.org.