Rebels With a Cause - Film Screening and Panel Discussion

Friday,  November 15th

7:00 pm

Fairfax's Women's Club at 46 Park Road

$5 Suggested Donation - all proceeds will benefit Open Space Projects

Refreshments available -- Please bring your own reusable cups and plates

Please RSVP and promote the event on our Facebook Page.

To learn more about the film and to view a trailer - click here.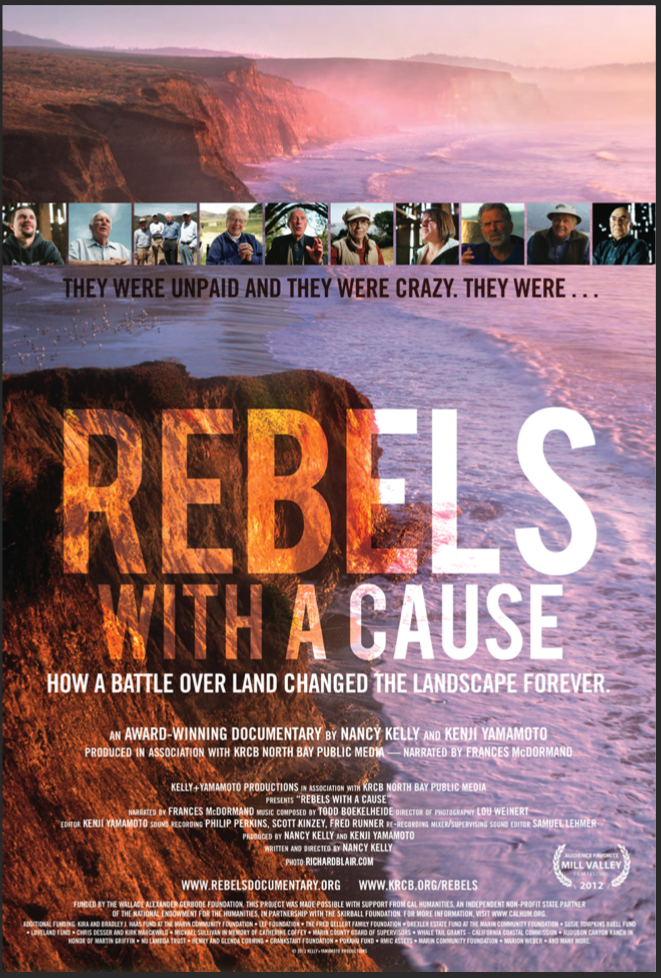 Screening of "Rebels with a Cause"followed by a panel discussion with:
Award-winning community activist, Patricia Arrigoni,
Legendary Environmentalist, Huey Johnson, Former California Secretary of Resources ('77-'82) and Founder of the Trust for Public Land ,
Kenneth Brower, environmental writer (eldest son of the late environmentalist David Brower)
as well as other special guests, TBA. With moderator Colin Kelly,Associate Director at ClimateWorks Foundation
Also: A short promotional video on Open Space by Drake High School ComAcad Students.
The Eleven: Grateful Dead Tribute in the Redwoods

Saturday, September 7

2:00 to 5:30 pm.

Peri Park, next to Fairfax's Women's Club at 46 Park Road

The Eleven will play their 8th annual Grateful Dead tribute concert for the benefit of the Fairfax Open Space Committee

The event is free but donations are STRONGLY encouraged!

This is a ZERO WASTE event.  (No alcohol in the park.)

For more information about the band, visit https://www.facebook.com/The.Eleven.Grateful.Dead/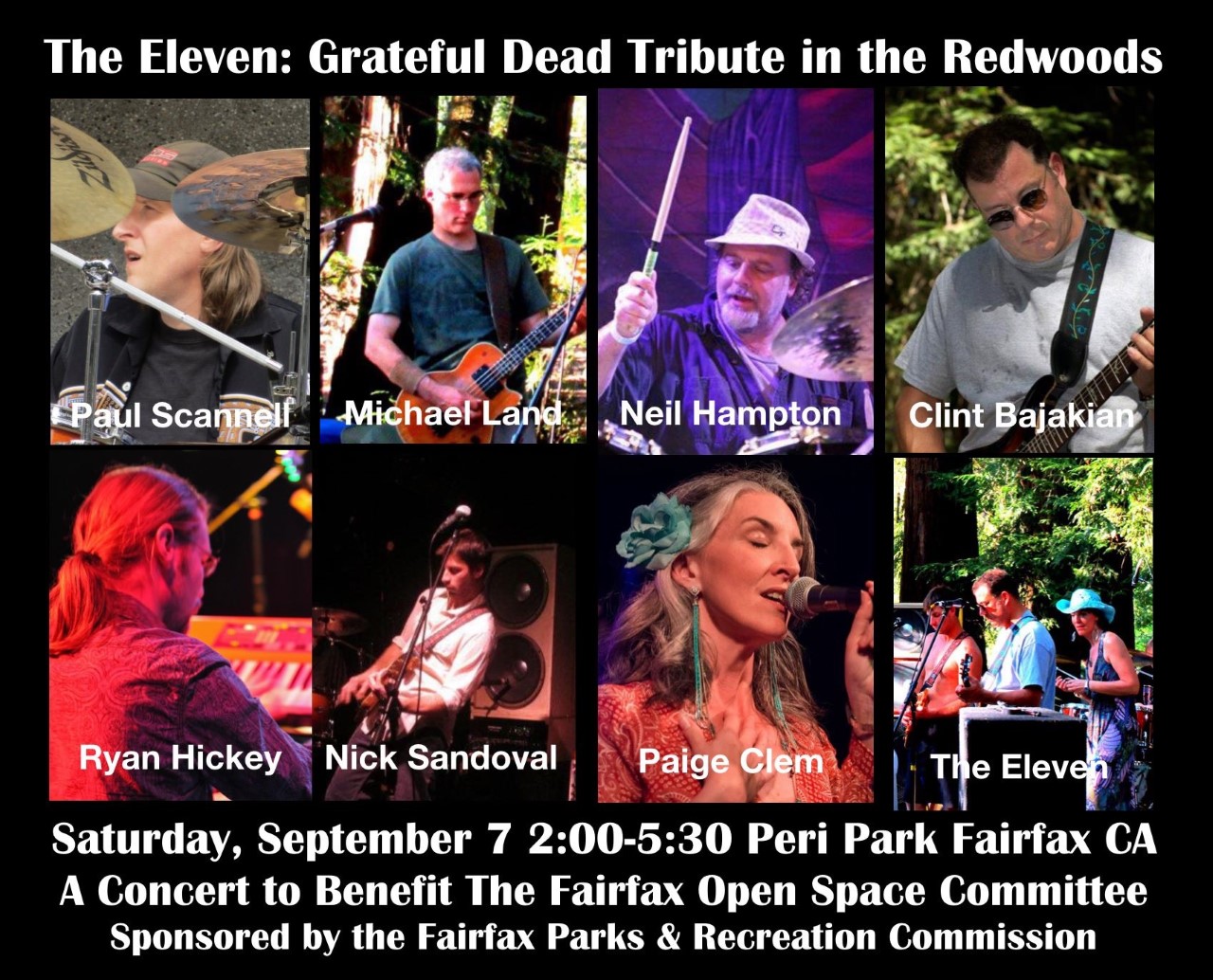 'Watershed: A New Water Ethic for the New West' Film and Panel Discussion

Friday March 8th

7pm

Fairfax Women's Club  -- 46 Park Road, Fairfax, Ca. 94930

Screening of "Watershed" with Panel discussion moderated by  Colin Kelly,Healthy Watersheds Manager for Pacific Trust with James Redford, documentary filmmaker and founder of the Redford Center, which produced this film, Larry Bragman of  MMWD, Marilyn Latta, State Coastal Conservancy Project Manager, and  Justin Taplin, Senior Environmental Scientist at Sutroscience.  

Also: Drake High School ComAcad Students will be sharing a short promotional video on Open Space.                                                                               

Proceeds benefit Open Space Projects