On October 10, 2019, the Town of Fairfax and the Ross Valley Seniors honored our nonagenarian (no centenarians yet) Fairfax community members at a special celebration held at the Women's Club. Our 90 and better year old residents were each given Certificates of Appreciation - they spoke briefly about their lives. This was an intergenerational event as the Children4Change (middle schoolers) served all participants dinner and dessert.  This was our second annual celebration and though there are many more residents in Fairfax that are 90 and over, we were delighted to honor these six older adults. The Town will mail certificates to each nonagenarian that we have identified that were not able to attend.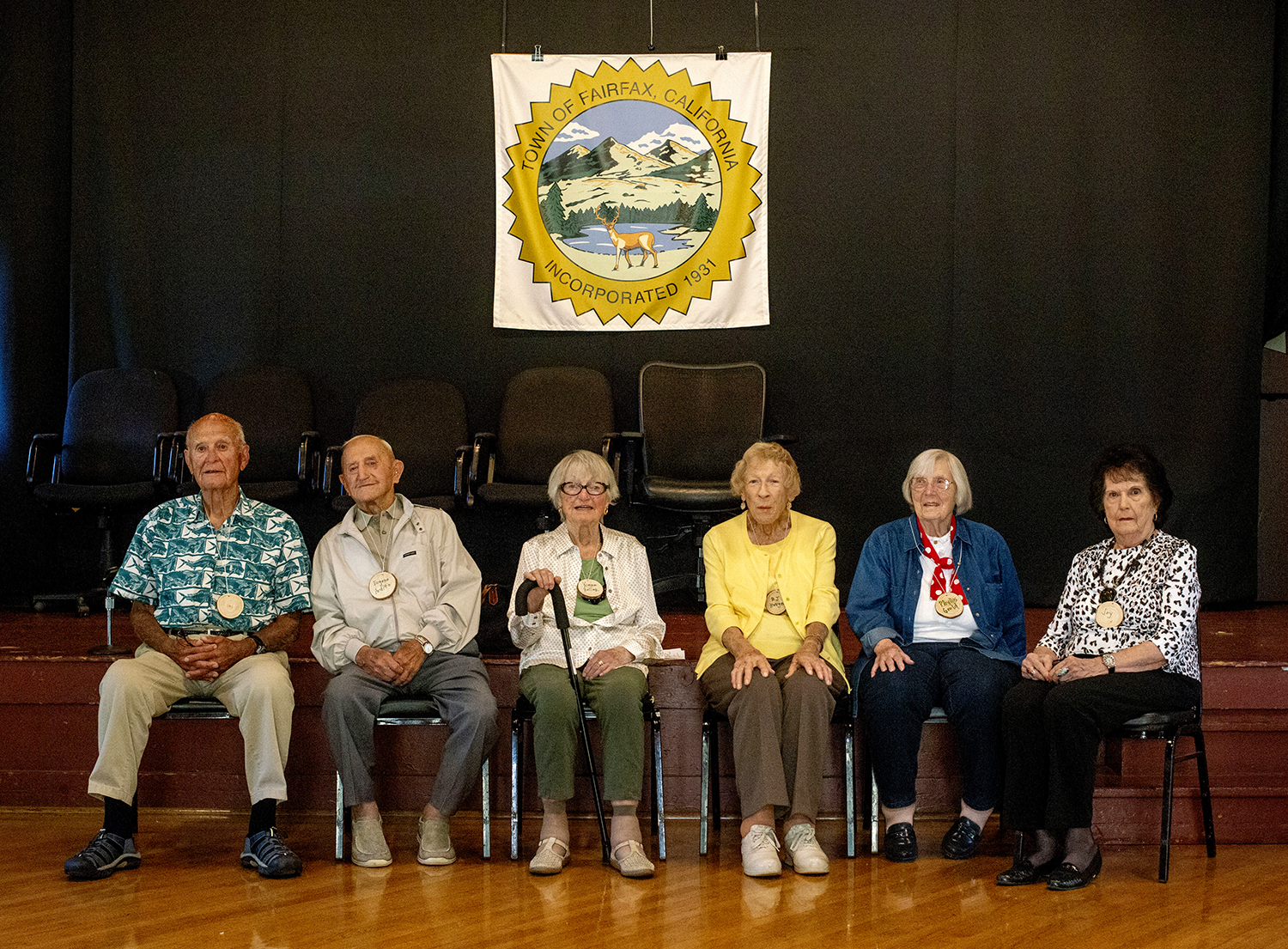 Pictured: Jack Herrero, Eugene Ardito, Yvonne Beller, B.J. Hauge, Phyllis Gould and Joy Anderson  Photo Credit: Stephanie Mohan
Phyllis Gould: Marin's Rosie the Riveter
Thanks to Good Earth for donating beautiful flower arrangements for each table! The honorees were able to each take them home to enjoy.