Led by community members from Age Friendly Fairfax, the Town of Fairfax annually honors our nonagenarian Fairfax community members with gift baskets delivery in person to our residents.  Participating 90 and better year old residents are each given a basket filled with treats and treasures procured by local Fairfax businesses, including, Herban Garden, Revolution 9, Good Earth and more.  In the past we have included calendars and greeting cards created by the Fairfax Open Space Committee and as part of an intergenerational effort we have partnered with Children4Change and school aged youth have created handmade cards to honor our residents and distributed posters around town. A certificate signed by our Mayor is also included.
If you or a loved one is a 90+ resident of Fairfax,  please contact Anne amannes@townoffairfax.org so you can be added to our list for this lovely annual event in our town.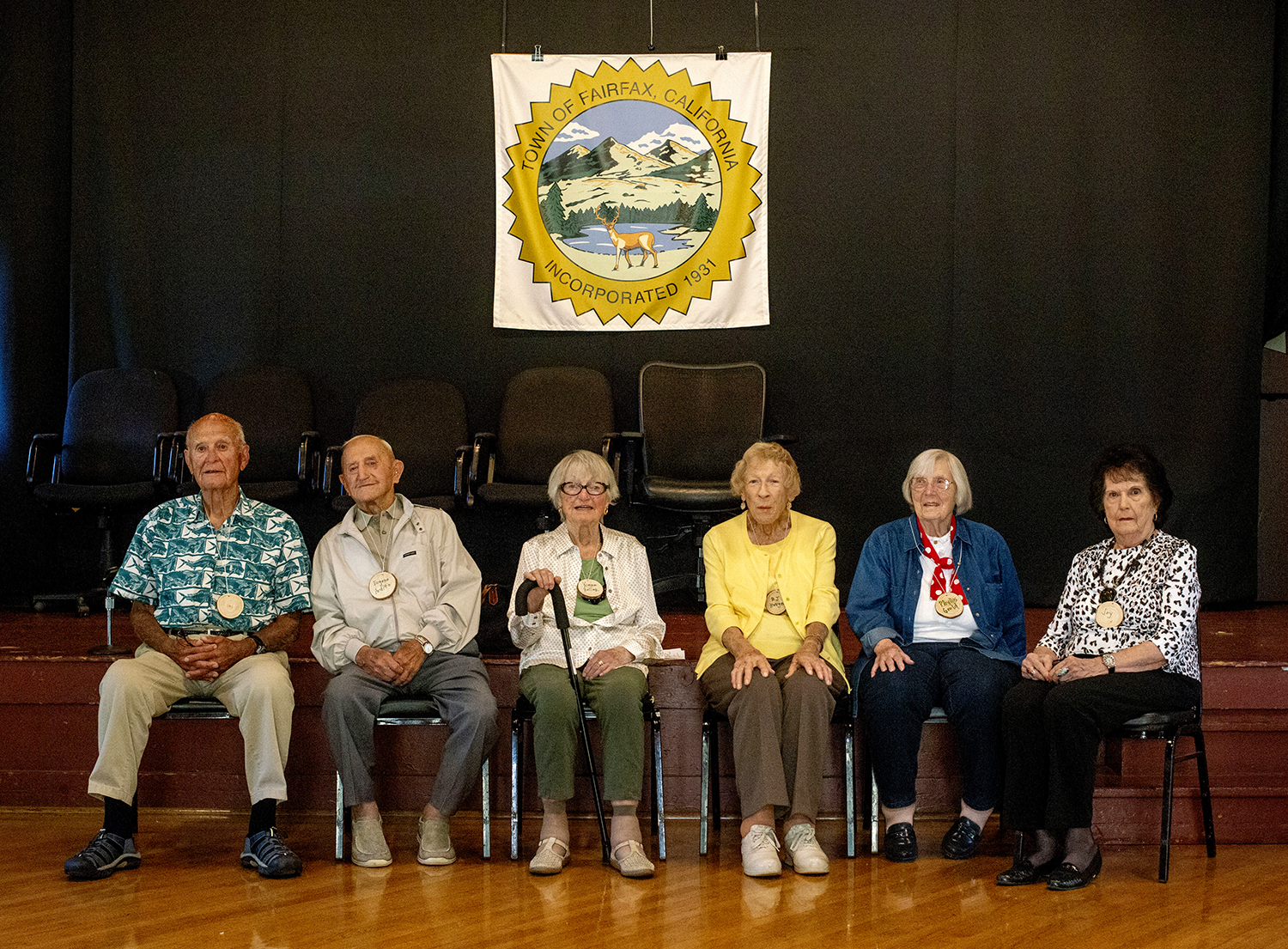 Pictured: Jack Herrero, Eugene Ardito, Yvonne Beller, B.J. Hauge, Phyllis Gould and Joy Anderson  Photo Credit: Stephanie Mohan
Phyllis Gould: Marin's Rosie the Riveter
Thanks to Good Earth for donating beautiful flower arrangements!