Legend has it that the Miwok people considered this knoll among the redwoods a sacred space long before the Pavilion was built in 1921. Starting in the late 1800's folks began riding the North Coast Railroad to Fairfax from San Francisco and other parts to picnic in the fresh country air, keeping local police busy and the taverns in business. Since no party is complete without dancing, the town constructed the stately red Pavilion to house the largest dance floor on the West Coast.
It may not be the biggest anymore, but that wood floor certainly has bragging rights for longevity. Through the 20's flappers cut it up with the Charleston; Vaudville and cabaret groups raised money for Marin County's unemployed during the Great Depression in the 30's and believe it or not, a lucky generation got to race on roller skates to Big Band tunes in the 40's. The 50's, 60's and 70's brought more dancing as well as sports activities, including a boxing ring and pool tables. When the San Francisco music scene exploded, the Pavilion hosted acts for a few bucks that are now part of American history: Janis Joplin with Big Brother and the Holding Company, Jefferson Airplane and the Grateful Dead. People have been making merry at the groove soaked Fairfax Pavilion for decades.
Now the Pavilion houses the offices for Fairfax Recreation and Community Services Department, the Artist in Residence studio and the Fairfax Theatre Company. We host youth sports, theatrical performances, gymnastics,  festivals and many celebrations including weddings, birthday parties and more. We are so lucky to have such a special building in the heart of our town.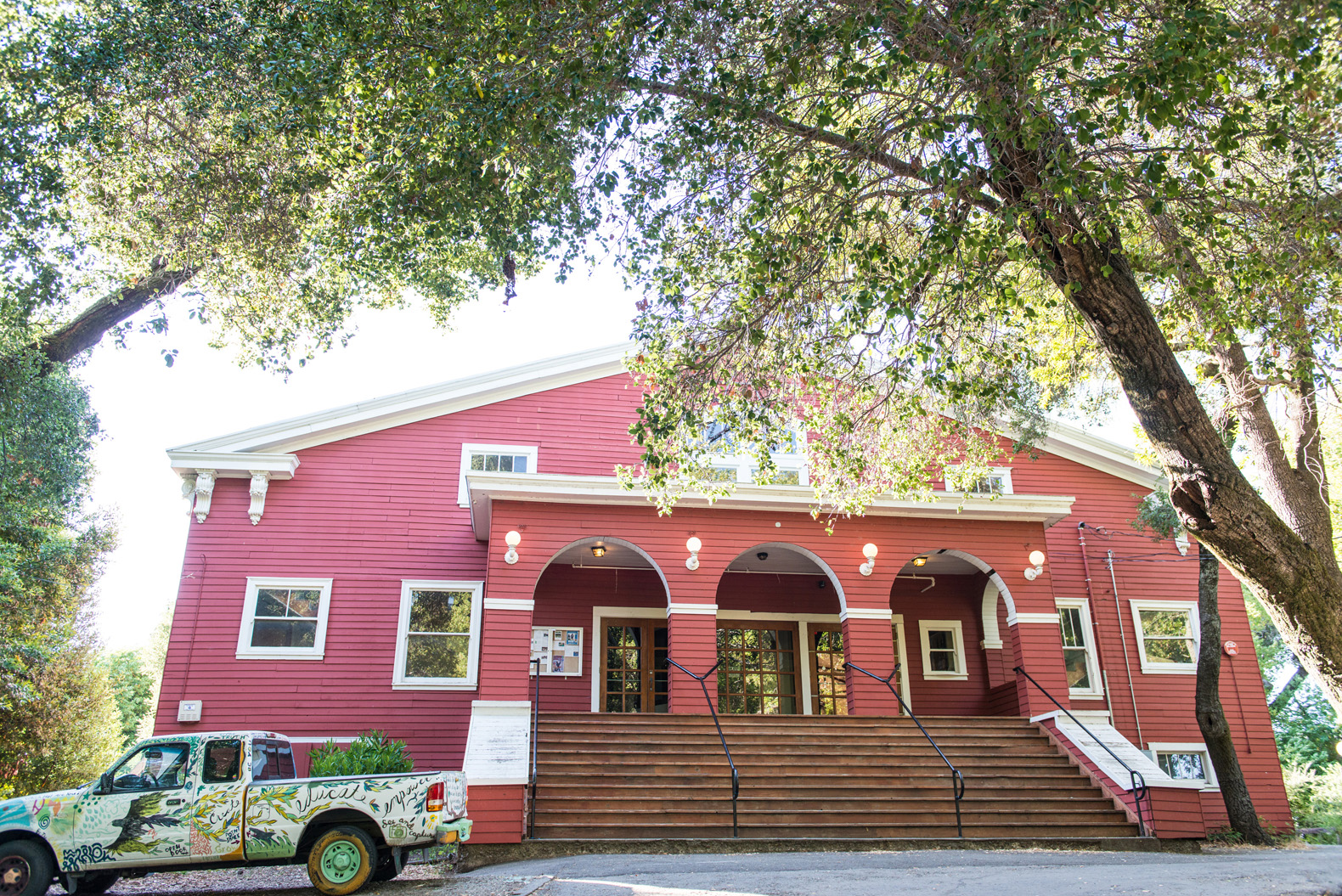 Rent the Pavilion
You can rent this historic building. There is a dance floor and stage, chairs and tables are included. Weddings, musical performances or a special birthday, you can do it all here!
Fairfax Residents:
Fairfax non-profit group : $75 per hour
Fairfax Resident, private event: $185/hr
Youth Rate: $50 per hour ($100 security deposit)
Non-Resident Rates:
Non-Profit Groups: $125 per hour
Private Events: $215 per hour
Youth Rate: $50 per hour ($100 security deposit)
Groups requesting non-profit rates must show IRS certification of tax-exempt status to qualify for lower rate.     
Deposits:
$450 damage and security deposit ($550 if alcohol is served) is required to reserve the building, and a $75 (non-refundable maintenance fee is charged for ongoing building maintenance. The deposit is refunded if the building is left in the same or better condition.
For further details on capacity, day rates and what is included, please see the Facilities Use Form.
For a self guided tour or more information about booking a rental please contact Anne Mannes at 415.458.2340
The Pavilion is located at: 
142 Bolinas Road, Fairfax CA 94930

To find us look for "Elsie Lane" on your map/phone since we are actually located on the hill behind Town Hall near the Ball Field.