Come out and see why Fairfax is a hidden gem for birthday party rentals in Marin!  All birthdays offer plenty of party time in one of our local buildings, unlimited fun for your guests, and help from our staff to help you along the way.
You can either have a party package that includes a class or project or you can rent the space and bring your own fun things to do and decorate. Either way, we want to make it easy for you to create a unique party close to home!  *Food/Beverages are not included in our packages.
DIY Pavilion Package
When you book the DIY Pavilion Package, you'll receive: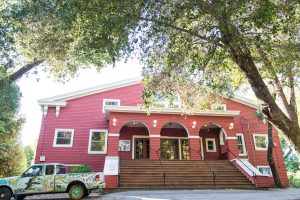 3 hours of exclusive use of the Pavilion.
Tables and chairs, a stage and lots of room to play.
DIY treasure hunt, play sports, and option to rent a jumpy too!
We are happy to announce that we can offer our special Youth Rate of $55 an hour for kids' parties in the Pavilion (3 hour minimum).  There is a $150 refundable deposit required to hold your spot.
Contact
Get in touch with Anne Mannes to schedule your event!