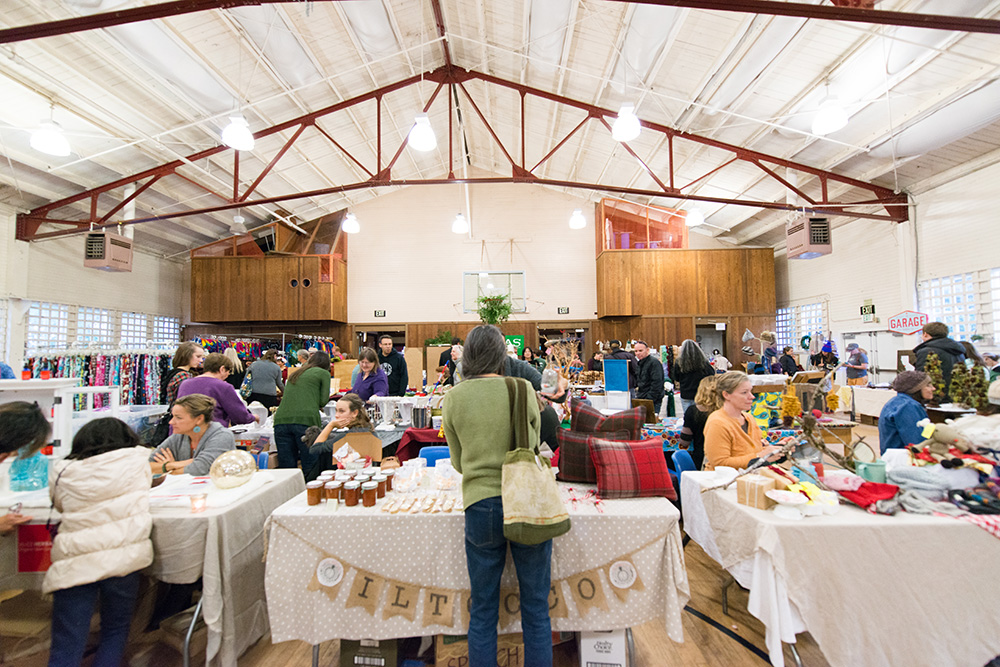 How it started
In 2009, Sustainable Fairfax came to Fairfax Recreation to see if we would co-sponsor their Craft Faire because it had outgrown their original location, the Sustainability Center on Bolinas Road. Fairfax Recreation agreed to help host the Faire in the Women's Center that year. That first year, it was apparent that we needed an even bigger space, so the following year we moved the event to the Pavilion. Fairfax Recreation helped to bring in more vendors, all offering unique handcrafted products and the Craft Faire flourished. 
Craft Faire name change
The Craft Faire has been so successful that we created it's own identity separate from Fairfax Recreation and Sustainable Fairfax. In 2015 the name of the faire was changed to Fairfax Craft Faire.
Covid
In 2020 we had to take a break from gathering in person so we did our very best to support our vendors by offering an online "virtual" Craft Faire as well as helping spread the word about some small, outdoor pop up events hosted by some of our vendors.
Post Covid
In 2021 we gathered again in person and will continue for many years to come.  We are starting a new tradition of partnering with the Fairfax Volunteers to bring wreath making and merriment to the Craft Faire. It promises to be a wonderful event full of family fun, music, great vendors and delicious warm beverages and nosh.  
This Faire has really become a local tradition and we hope you can join us for another great year!