PAP is a rotating art exhibit that was created in 2016 by the Fairfax Parks & Recreation Commission (PARC).  Originally brought to the Park & Rec by "Peaceman", a local artist who had the idea of showing public art in the downtown venue, the exhibit has evolved into showcasing a different artist every three months.  Each applicant comes before the Parks & Recreation Commission with photos of their artwork, which PARC considers for approval and then schedules for display downtown.
​
For further information on how to apply to show your art in this space, please contact:
Maria Baird, Recreation & Community Services Manager, Events at mbaird@townoffairfax.org.
​
Public Artists involved with us have been:
Peaceman, with an exhibit of silhouette figures that was up from June 2016 - November 2016
Scott Gibbons an art mural entitled "Angeles of Fairfax" from November 2016 - March 2017
Matt Rapalyea, with the piece entitled "Creation" installed March 2017-July 2017
Gabriel Hamilton with a sculpture entitled "Angular Momentum" September 2017-June 2018
Sam Parry with a sclupture called "State of the Nation June 2018-March 2019
Peaceman with a sculpture called "Climate Change" September 2019-December 2019
Peaceman- Holiday sculpture:  December 2019 -January 2020
Marguerite Elliot with Fairfax Sentinel:  Eco-Warrior March 2020 - June 2021
Susan Pascal Beran with SoulSail, kinetic sculpture June 2023 to present
Decorated recycling & waste bins downtown painted by Tara Nejma.
Susan Pascal Beran, Artist-in-Residence
SoulSail, a sculpture created by Susan Pascal Beran, is now on display in the Parkade. Susan unveiled the 20-foot colorful kinetic sculpture at a June opening reception.
Susan has been an Artist-in-Residence for the Town of Fairfax since 2019.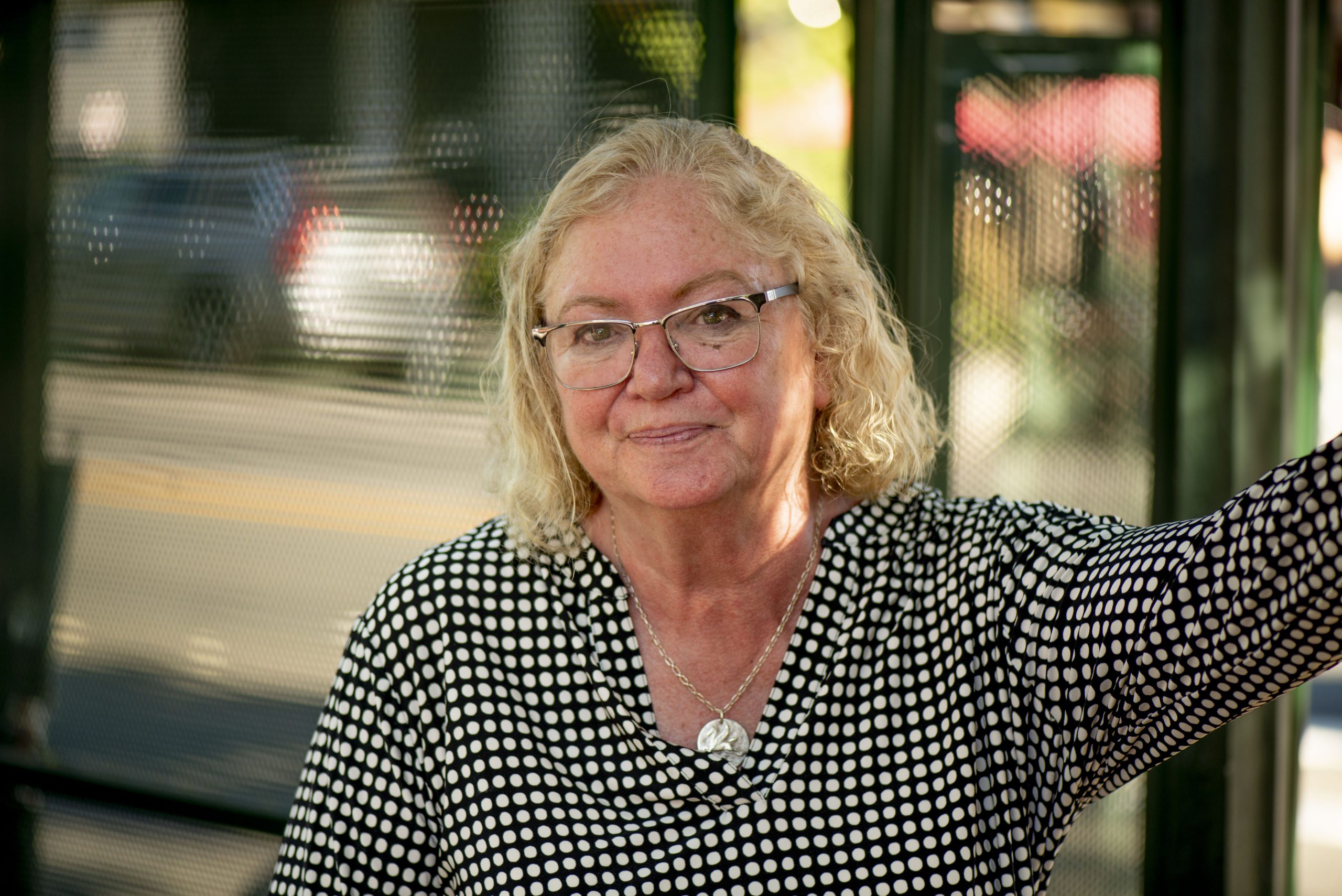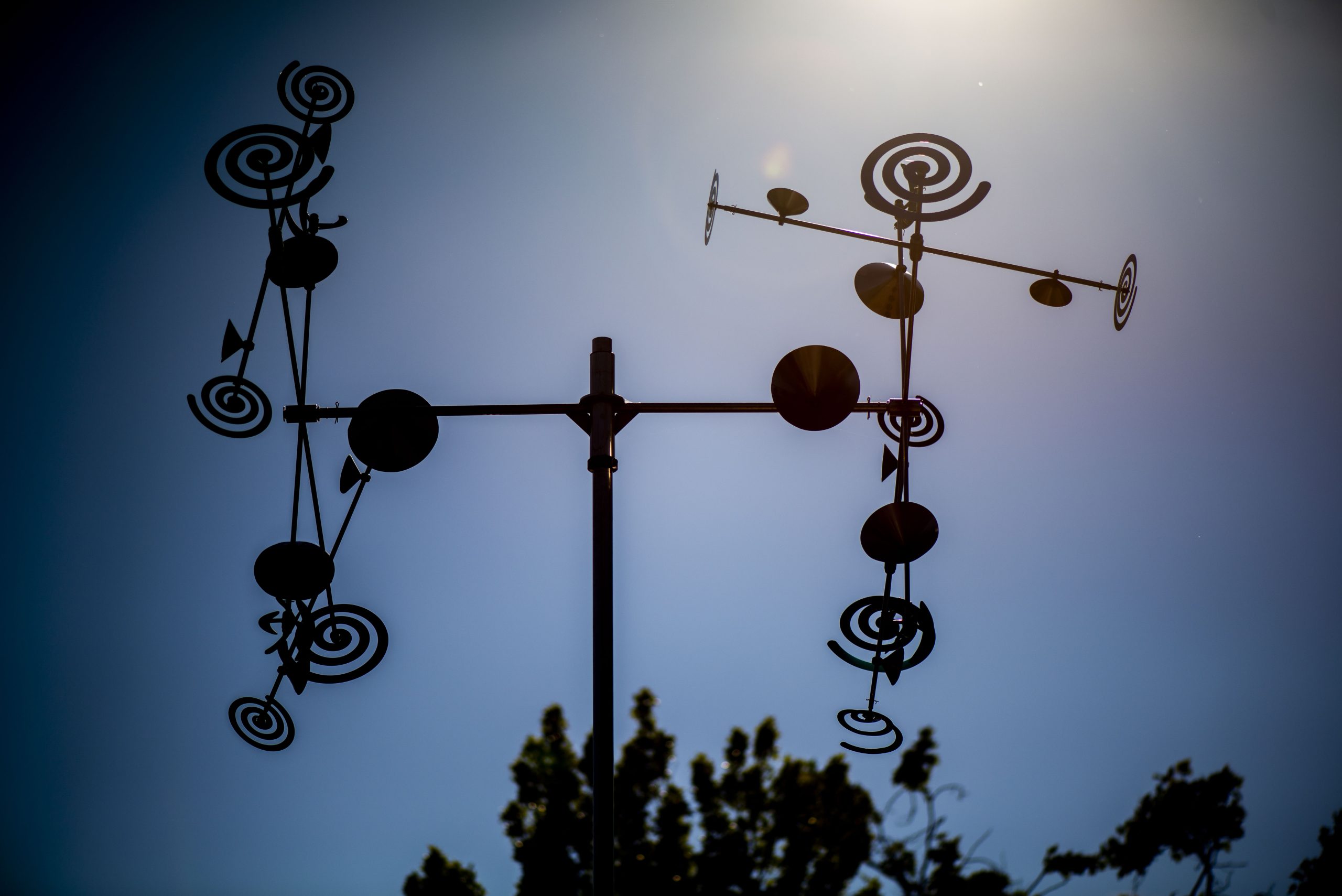 Fairfax Sentinel:  Eco-Warrior  by Marguerite Elliot
The installation went in during early March, right before the COVID-19 pandemic shut down.   The Sentinel represents soldiers or guards whose job it is to stand and keep watch.   Marguerite feels this is especially relevant during these challenging times and dedicates the piece towards protecting the Town from uncertainty, animosity, and divisiveness that is overwhelming the world right now.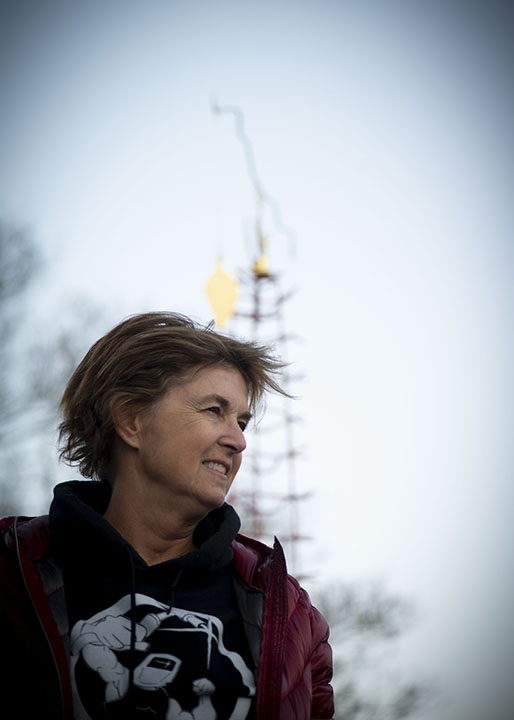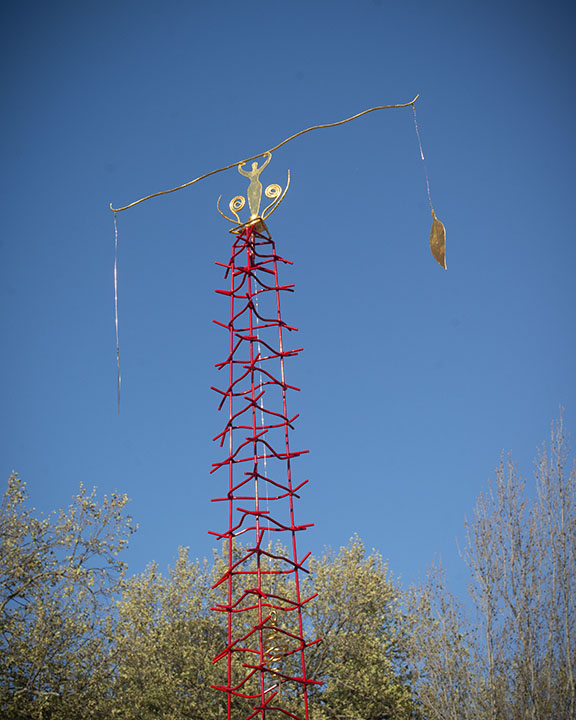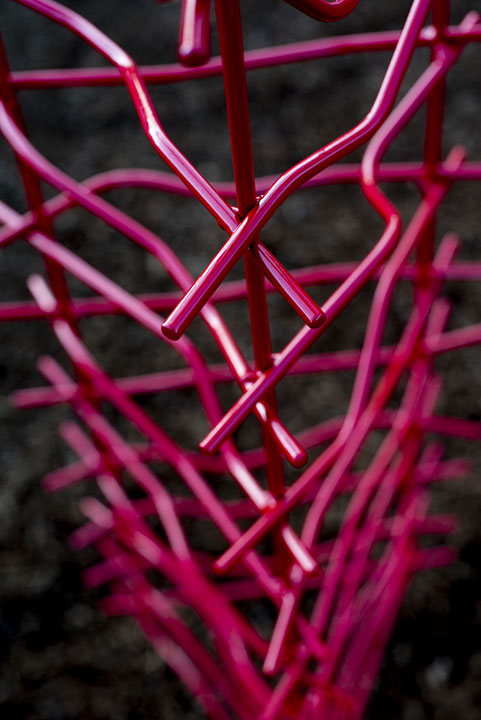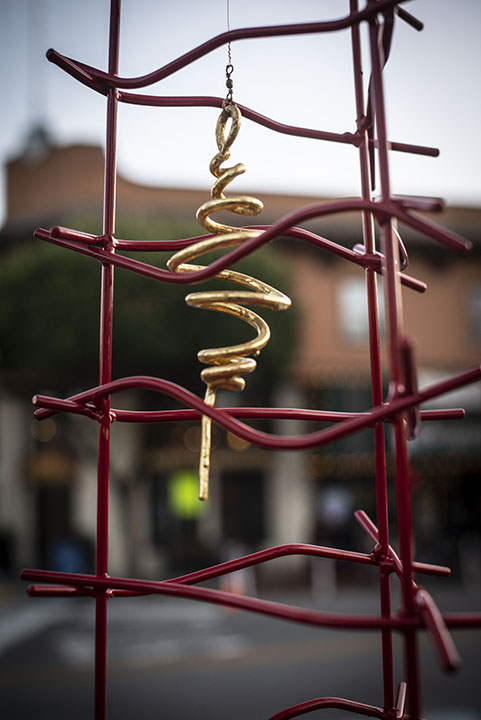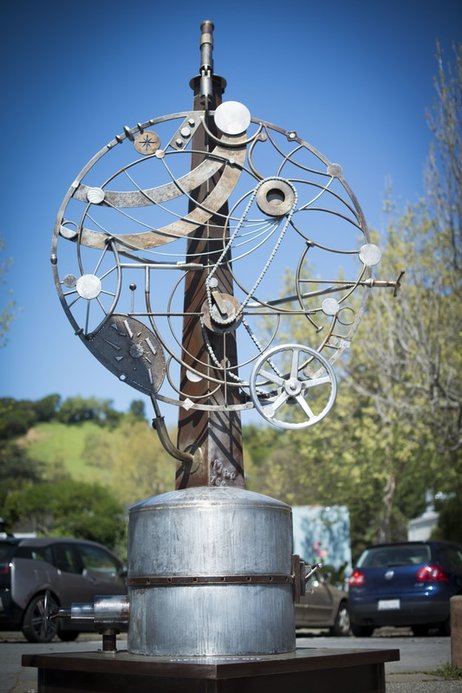 "Creation" by Matt Rapalyea
It is made from mild and stainless steel along with upcycled and collected object.