PAP is a rotating art exhibit that was created last year by the Fairfax Parks & Recreation Commission (PARC).  Originally brought to the Park & Rec by "Peaceman", a local artist who had the idea of showing public art in the downtown venue, the exhibit has evolved into showcasing a different artist every three months.  Each applicant comes before the Parks & Recreation Commission with photos of their artwork, which PARC considers for approval and then schedules for display downtown.
​
For further information on how to apply to show your art in this space, please contact:
Maria Baird, Recreation & Community Services Manager, Events at mbaird@townoffairfax.org.
​
Public Artists involved with us have been:
Matt Rapalyea, with the piece entitled "Creation" installed March 2017-July 2017
Scott Gibbons showcased an art mural from November 2016 - March 2017
Peaceman, with an exhibit of silhouette figures that was up from June 2016 - November 2016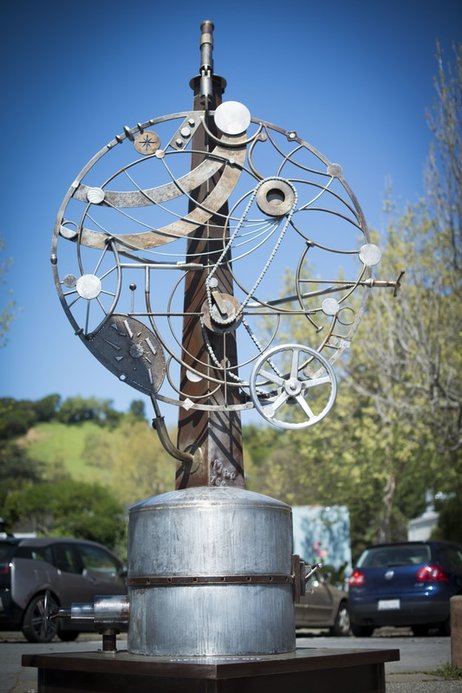 "Creation" by Matt Rapalyea
It is made from mild and stainless steel along with upcycled and collected object.