Fairfax Theatre Company (FTC) is a grass roots, non-profit community theatre company that evolved from the former Fairfax Players. Since we were established in 2008 we have  produced first rate entertainment for the community—everything from Shakespeare to original musicals. We draw on  the wealth of talent in our town and represent all age groups within the performing arts.
We are well on our way to creating a permanent repertory company of dedicated artistes and crew, who not only produces original plays that appeals to the greater Fairfax community but also encourages beginning and established playwrights, producers, directors, and performers to participate in our ongoing mission  to further the performing arts in our town.
​
Within this, we have created a Youth Theatre Program in which the young people of Fairfax are encouraged to write, produce, direct and participate in all aspects of theatre production. Further, we are working to create a Science Theatre Program that will set out to produce 'Science Based' plays to encourage interest in Science and Math through the performing arts. Another goal toward serving the community is to acquire a venue that will be used for a wide range of activities: musical performances, guest speakers, poetry readings, workshops and master classes in writing for the stage, costume and set design, stage lighting and sound, how to write music for the theatre and instruction in stage combat, juggling, mime and improvisation.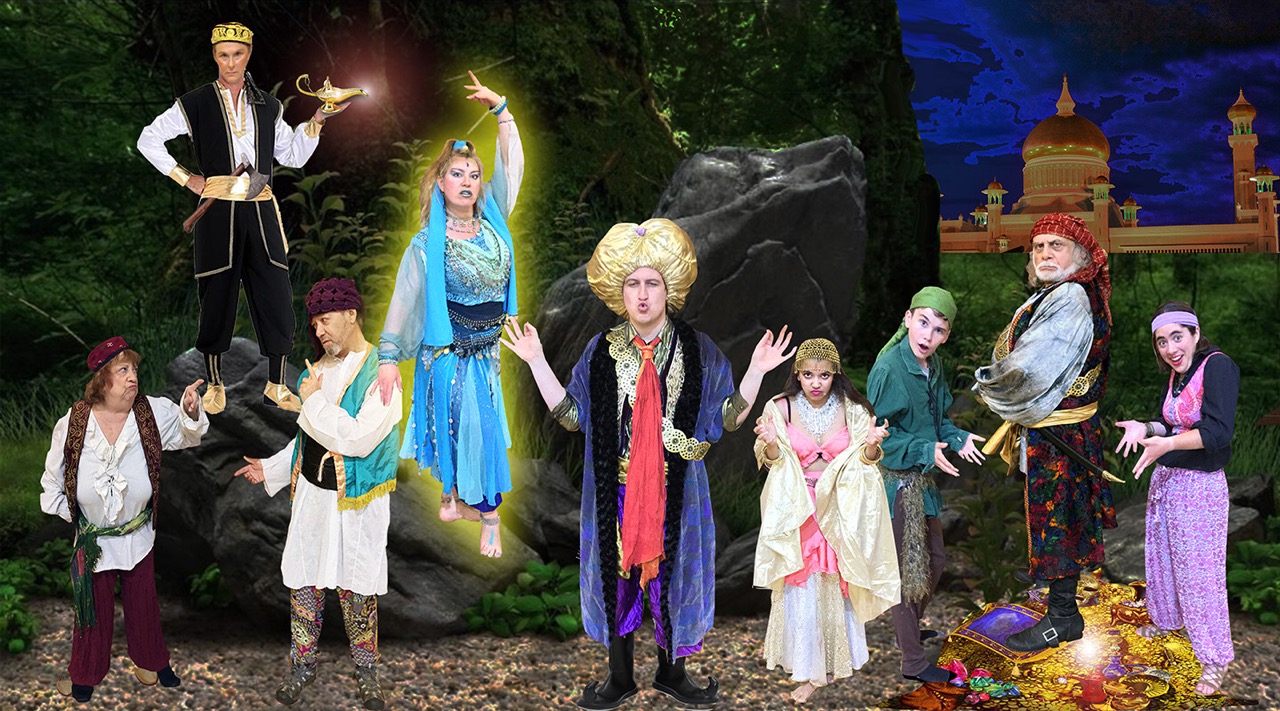 Fairfax Theatre Company presents Ali Baba and the King's Wall! June 27 - July 20, 2019
You are invited to Fairfax Theatre Company's summer production, "Ali Baba and the King's Wall!"— A Satirical Comedy with Apologies to William Shakespeare written and directed by Sam M. Parry.
The country's in a mess! The King wants to build a wall to keep out illegals! His people are up in arms. His daughter, the Princess continues to be demanding! Incorporating song, quotes from the Bard and plenty of magic, this hilarious, satirical comedy is fun for the whole family. Meet Ali Baba, Sinbad the Sailor, the fairy Perri Bannu and many more in this currently relevant, re-imagined Arabian Nights fairy tale.
Pay what you will preview, June 27, then Fridays and Saturdays, June 28 -July 20, 2019. All performances are at 7:30PM.
Fairfax Pavilion (off of Elsie Lane and Bolinas Rd.) Fairfax, CA
TICKETS: $20 - general, $15 - Seniors/Students, $10 - Youth, under 12
Tickets at eventbrite.com or at the door. Box office open at 7PM.
(415) 779-TFTC (8382)
Sponsored by Fairfax Recreation.