Fairfax Theatre Company (FTC) is a grass roots, non-profit community theatre company that evolved from the former Fairfax Players. Since we were established in 2008 we have  produced first rate entertainment for the community—everything from Shakespeare to original musicals. We draw on  the wealth of talent in our town and represent all age groups within the performing arts.
We are well on our way to creating a permanent repertory company of dedicated artistes and crew, who not only produces original plays that appeals to the greater Fairfax community but also encourages beginning and established playwrights, producers, directors, and performers to participate in our ongoing mission  to further the performing arts in our town.
​
Within this, we have created a Youth Theatre Program in which the young people of Fairfax are encouraged to write, produce, direct and participate in all aspects of theatre production. Further, we are working to create a Science Theatre Program that will set out to produce 'Science Based' plays to encourage interest in Science and Math through the performing arts. Another goal toward serving the community is to acquire a venue that will be used for a wide range of activities: musical performances, guest speakers, poetry readings, workshops and master classes in writing for the stage, costume and set design, stage lighting and sound, how to write music for the theatre and instruction in stage combat, juggling, mime and improvisation.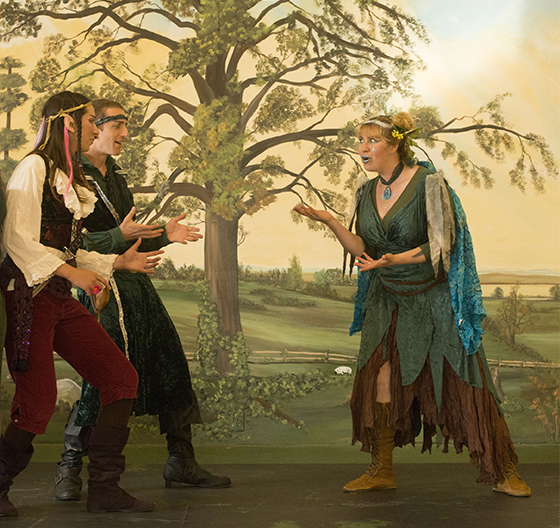 Saturday and Sundays at 3:30pm
Fairfax Pavilion 
August 26, 27 
September 2, 3 and 9, 10 
FREE - donations suggested 
Fairfax Theatre Company presents "A Play On Words—Days in the Life of Shakespeare— A Bawdy Satire!"
Written and directed by Sam M Parry, "A Play on Words . . ." is a hilarious glimpse into the life and times of Will Shakespeare—of Stratford-Upon-Avon fame.
From meeting with his Producer, to the frustrations and antics of family life and working from home in quarantine (during the plague) to his life in London with his cronies and his competitors, we "discover" how many of Shakespeare's ideas, plays and poetry came about and how society then may not be so different from society today and . . . who will have the last word in the end!
This "tongue-in cheek" play will "tickle your fancy" and leave you "in stitches!"
Please call: 415-302-0659 or email theatrewallah@yahoo.com for more information.
Rehearsals TBD, 2-3 times per week.