Fairfax Theatre Company (FTC) is a grass roots, non-profit community theatre company that evolved from the former Fairfax Players. Since we were established in 2008 we have  produced first rate entertainment for the community—everything from Shakespeare to original musicals. We draw on  the wealth of talent in our town and represent all age groups within the performing arts.
We are well on our way to creating a permanent repertory company of dedicated artistes and crew, who not only produces original plays that appeals to the greater Fairfax community but also encourages beginning and established playwrights, producers, directors, and performers to participate in our ongoing mission  to further the performing arts in our town.
​
Within this, we have created a Youth Theatre Program in which the young people of Fairfax are encouraged to write, produce, direct and participate in all aspects of theatre production. Further, we are working to create a Science Theatre Program that will set out to produce 'Science Based' plays to encourage interest in Science and Math through the performing arts. Another goal toward serving the community is to acquire a venue that will be used for a wide range of activities: musical performances, guest speakers, poetry readings, workshops and master classes in writing for the stage, costume and set design, stage lighting and sound, how to write music for the theatre and instruction in stage combat, juggling, mime and improvisation.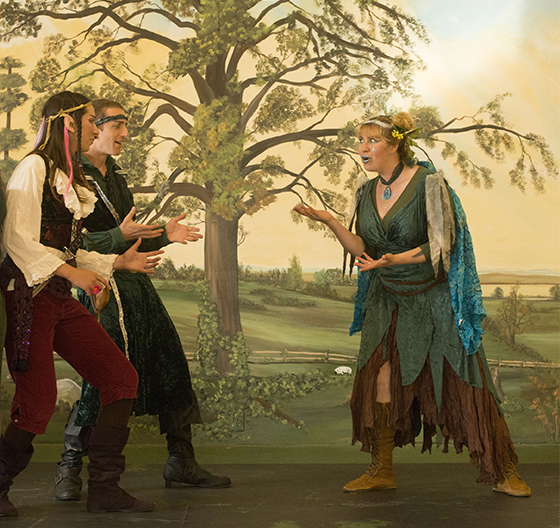 THIS PERFORMANCE IS POSTPONED UNTIL SPRING 2023.  PLEASE CHECK BACK WITH US THEN.  
Calling all ye fine and would-be actors!
Open auditions for Fairfax Theatre Company's, A Bawdy Satire—Days in the Life of Shakespeare—A Play On Words! Written, addapted and woven together by Sam M. Parry
This will be a fun and farcical play about William Shakespeare's day to day life (a what-might-have-been).
Auditions will consist of a cold read. Monologues also accepted but not necessary.
Actors from ages 14+ may apply (Note, this play consists of some bawdy language and innuendos) .
Performances: October 1 & 2 and 8 & 9 in Peri Park on the Green Stage (Fairfax, CA) at 3pm.
Performances will be approximately one hour and 45 minutes with intermission.
This will be a FREE show with donations accepted.
Stipends offered pending the coffers.
Rehearsals TBD, 2-3 times per week.
Please call: 415-302-0659 to make an appointment or for further information.