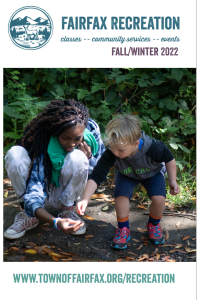 The uniquely beautiful Fall season in Fairfax might be the best time of the year to get out and attend a Fairfax recreation class or program – we offer something for everyone!
View the 2022 Fall/Winter catalog to find a class or program.
Classes and programs
Some classes and programs include:
New parent and baby classes
Toddler music programs
Dodgeball nights (teens and adults)
Teen open mic night
Fitness classes
*No individual or family will be turned away for lack of funds.  Please contact Anne Mannes directly if you need to make alternative payment arrangements.