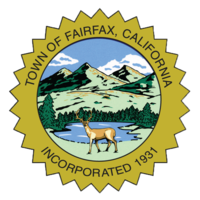 This recruitment is closed.
The Town of Fairfax is seeking a motivated and experienced professional to fill a full-time position in the Town Clerk's office. This is an exciting opportunity to work in local government in a small town located about 30 minutes north of San Francisco, and 30 minutes east of Point Reyes National Seashore. Home to 7,500 residents, the Town boasts a bustling downtown with excellent restaurants, shops, and a rocking night life. The scenic and natural resources of the protected open space in and around the town help define its identity as a community that values nature and environmental preservation.
The ideal candidate
The ideal candidate will be organized, detail-oriented, technologically inclined, and have prior experience working in the public sector. Strong verbal and written skills, as well as excellent interpersonal skills, are essential. The ideal candidate will have the ability to quickly become proficient in internal systems and be able to work independently.
Job description
Under general direction, plans, organizes, manages, and provides complex administrative support for all functions and activities of the Town Clerk's Office including: the preparation of Town Council meeting agendas, staff reports, minutes, ordinances, resolutions, and contracts; attendance at all Council meetings; the maintenance of official documents and records; the administration of Town elections; response to Public Records Act requests; and maintaining the roster of Town boards, commissions, and committees. In addition, performs a variety of complex and highly responsible administrative and communications tasks, including the maintenance of the Town website, the Town's social media presence, and preparation of public relations materials including newsletters. A full job description is available on the Town's website.
Skills and abilities
Communicate clearly, both orally and in writing.
Maintain cooperative relationships with Town officials and employees, the general public, and representatives of other agencies.
Apply organizational skills, including the ability to prioritize tasks and work on multiple projects simultaneously.
Maintain accurate records.
Prepare staff reports and memoranda.
Use independent judgment and personal initiative.
Implement Town communication strategy and outreach efforts.
Education and Experience
A combination of training and experience that would provide the required knowledge, skills, and abilities is qualifying. A typical way to obtain the required qualifications would be: Equivalent to an Associate's degree or two years towards a Bachelor's degree from a college or university in Business or Public Administration or a closely related field; and three (3) years of progressively responsible experience, preferably in a municipal setting.
Compensation
The Deputy Town Clerk/Administrative Analyst is a fulltime position (40 hours per week). The monthly salary range is $6,550 – $8,360. This position is part of the unrepresented confidential employee unit. The benefits package includes CalPERS retirement; coverage for health, dental, vision, life insurance; generous leave benefits and a deferred compensation program.
Application process
The first review of applications is February 28, 2023. The position is open until filled.