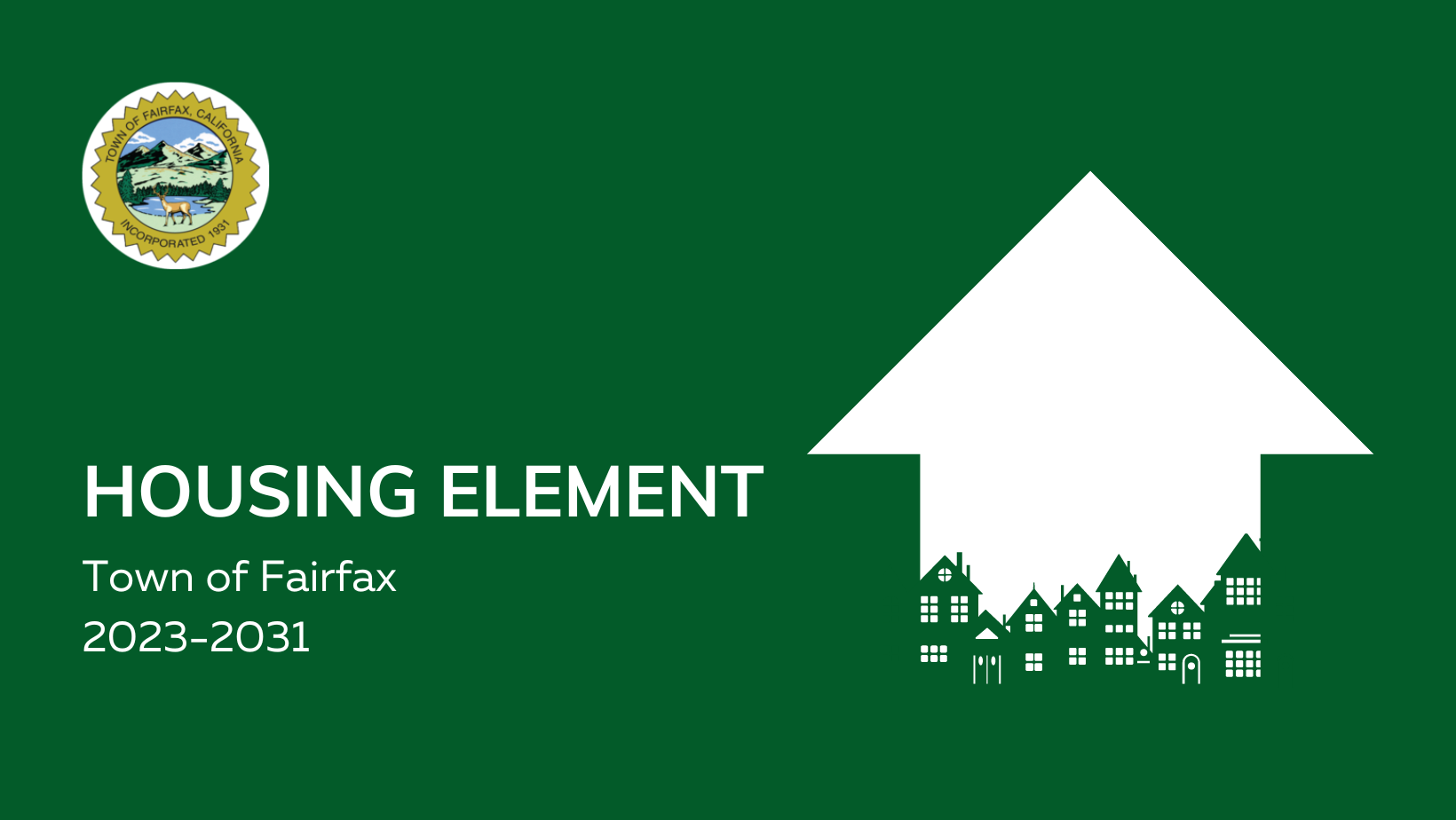 A Special Council Meeting was held on April 19, 2023 to conduct a Scoping Meeting on the Notice  of Preparation (NOP) and to elicit additional public comments on the Housing Element Draft for Public Review.  See the PowerPoint Presentation here. The 30-day period to receive public comments began on April 3, 2023 for the NOP.
Email your comments on the NOP
Share your feedback on the NOP by emailing  habrams@townoffairfax.org. The deadline is May 3, 2023, at 5:00 p.m.