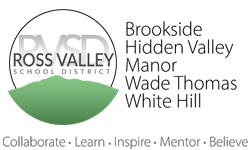 The Ross Valley School District Board of Trustees is seeking members of the community interested in serving on the District's facilities advisory 7-11 Committee.
The purpose of the 7-11 Committee is to advise the Board, based on community input, regarding the use or disposition of school buildings, space, or property that is not needed for school purposes (Education Code Section 17388). At this time, Deer Park is the only property that has been identified as not being needed for school purposes.
If interested, please complete and submit the application (English | Spanish) no later than 7:00am on November 7, 2022.