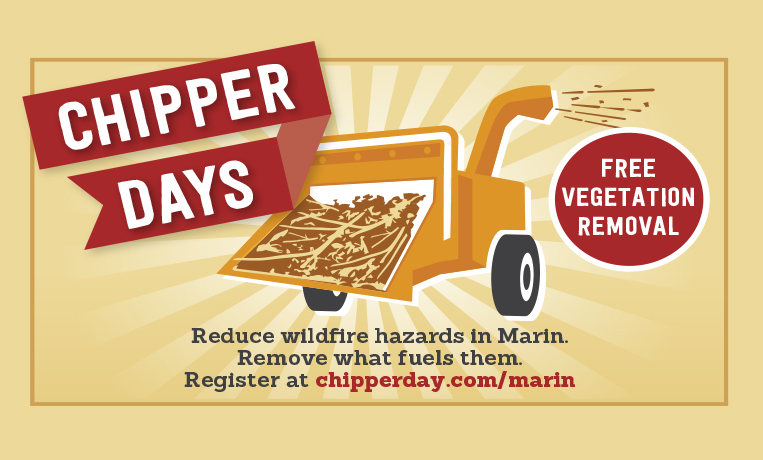 For many years Fire Safe Marin has sponsored "chipper days" that allow residents to dispose of flammable vegetation free of charge.
Schedule an appointment
To participate in the program, you MUST book a reservation no later than the Friday preceding the week of your neighborhood's scheduled service.
Reservations are given on a first come first served basis. When capacity is reached, registrants will be placed on a waitlist. Waitlisted reservations will not receive a pickup.
Don't miss this opportunity – register today!
Requirements
Piles are required to be ready at the curb by 8:00 a.m. Monday and will be picked up by Friday of the same week.
The service window is between Monday and Friday of your event week. Piles may be picked up at any time within that window.