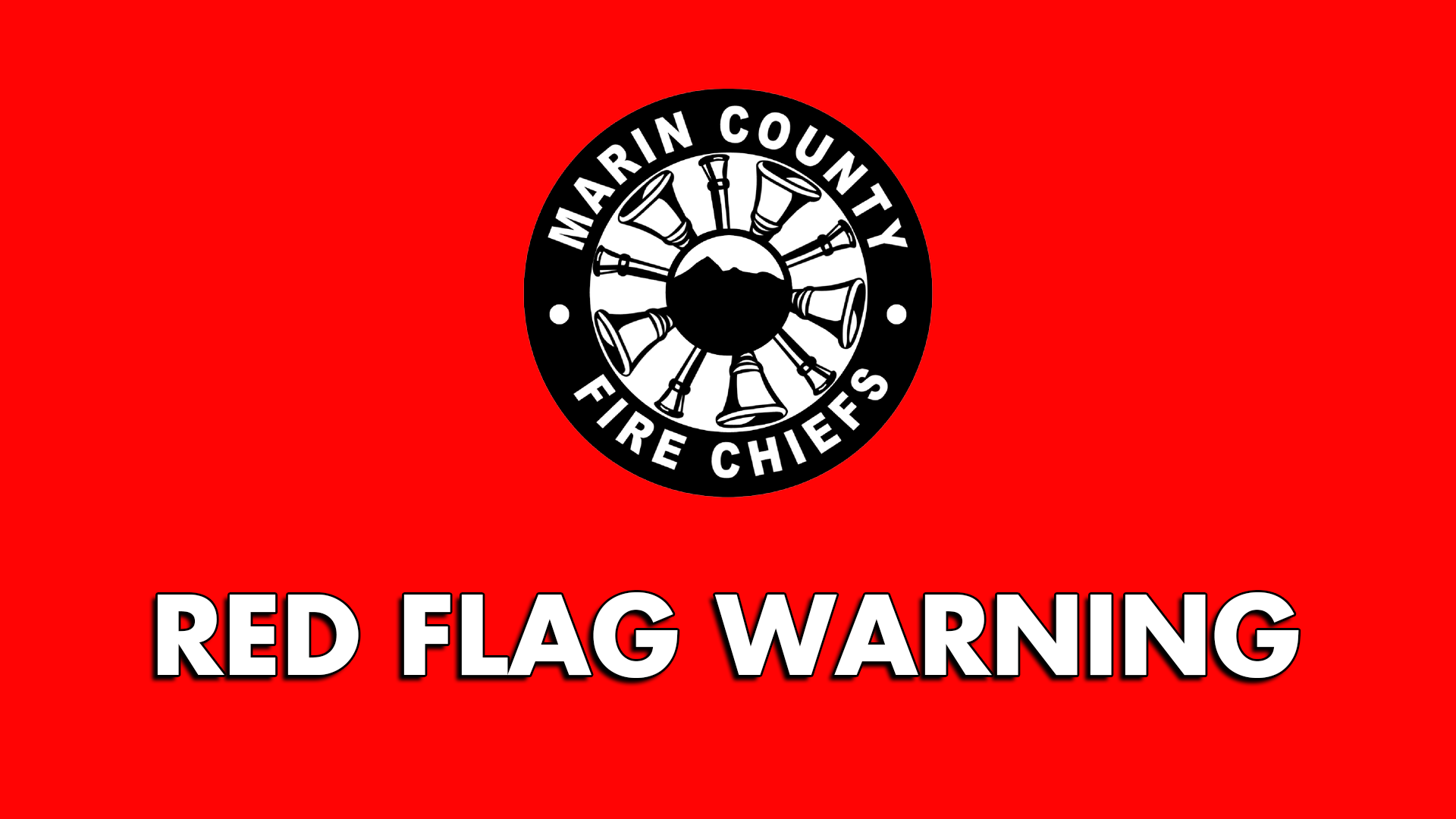 Warning to remain in place until Sunday afternoon
The U.S. National Weather Service has issued a Red Flag Warning for Marin County that is in effect from 5 AM Saturday, October 28, through 5 PM Sunday, October 29. The warning supersedes a Fire Weather Watch that previously was in effect. Local fire agencies will be up-staffing throughout Marin County.
A Red Flag Warning means that critical fire weather conditions are expected during the designated time frame. Fire conditions include a combination of strong offshore wind gusts up to 45 mph and low relative humidity ranging from 15-25%. The affected areas for this Red Flag Warning include the entire Marin County as well as neighboring counties of Sonoma and Napa.
The concern with this weather system is that wildfires that develop have the potential to spread rapidly. Erratic gusty winds may result in dangerous and unpredictable fire behavior. A simple spark could cause a major wildfire. The community is advised to exercise extreme caution.
Safety tips
Avoid using barbecues or fire pits outdoors.
Avoid using any source of heat or open flame outdoors
Avoid using power tools (gas or electric), or mowers.
Properly discard cigarettes.
Keep vehicles off dry grass or vegetation.
Avoid closed areas and be alert while visiting (open) public lands where wildfires might occur.
Sign up for your local emergency alerts at AlertMarin.org.
Learn more about Red Flag Warnings and creating a defensible space around your home with Fire Safe Marin.
For any land use restrictions or closures contact the appropriate land management agency:
The National Park Service Point Reyes National Seashore is (415) 464-5100
The Mount Tamalpais State Park information number is (415) 388-2070.
The Marin Municipal Water District information number is (415) 945-1195.
The Marin County Fire Information Hotline number is (415) 473-7191
To receive life-saving direction ahead of and during a disaster, sign up for your local emergency alerts at AlertMarin.org.
Save or bookmark, Emergency.MarinCounty.org. The Marin County Emergency Portal provides you with current, trusted information during an incident.