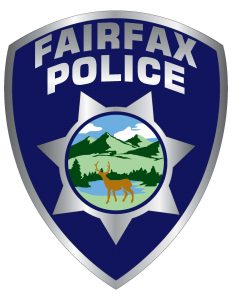 FOR IMMEDIATE RELEASE
Rico Tabaranza, Chief of Police
Suspect arrested for arson, assault and public intoxication
On Wednesday, 9/20/2023, at approximately 12:38 a.m., the Fairfax Police Department 911 Dispatch Center received a report of a public disturbance near Park Rd. and Wreden Av. in Fairfax.
Fairfax Police Officers arrived on the scene and determined that an altercation occurred in a homeless encampment behind Contratti Field and Peri Park but was abated. Upon further investigation, Officers discovered a small fire was intentionally ignited at the homeless  encampment by one of the involved individuals during the altercation. Officers assisted the Ross Valley Fire Department in extinguishing the fire quickly. As a result, a portion of the homeless encampment has sustained fire damage and has been deemed uninhabitable.
Kachina Moncrief, a local unhoused resident, was arrested on multiple counts of arson, assault with a deadly weapon, and public intoxication. Moncrief sustained minor injuries during her altercation with another unhoused resident and is currently being treated for her injuries and will later be booked in Marin County Jail.
This crime scene remains active as Fire Investigators and Town Building Officials continue their investigation