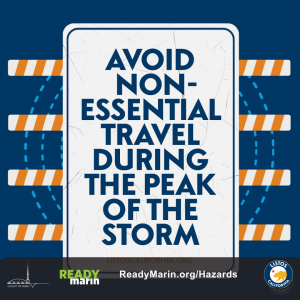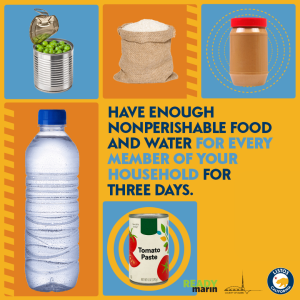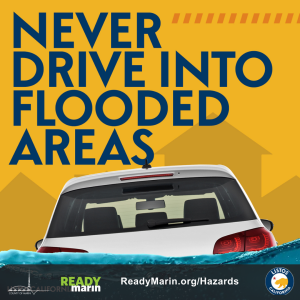 Widespread rainfall is expected to arrive on Tuesday, November 14, and stay through Thursday, November 16. The current forecast predicts periods of moderate to heavy rain along with gusty winds. Takes steps now to prepare!
Sign up to receive emergency alerts at AlertMarin.org.
Clear gutters & drains of leaves.
Update your emergency kit.
Assemble a stay-box.
Have sandbags at hand.
Make an emergency plan.
Stay informed and updated.
Bookmark or save the Emergency Portal today, to stay updated during an incident: Emergency.MarinCounty.org.
Sandbags for Fairfax residents
The Department of Public Works provides sand, shovels and bags for use by residents to prepare for rain and storms. DPW asks that the material be used for the private use of residents only. The pile is off of Bank Street and Elsie next to the skate park.