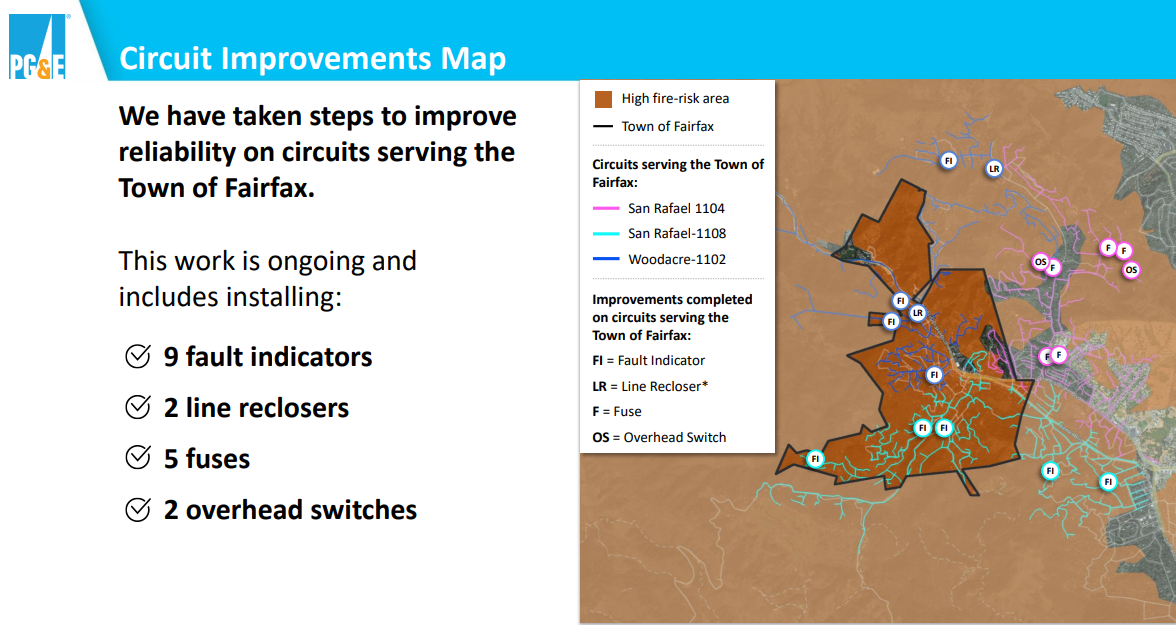 PG&E's has been doing circuit improvements to help to reduce chances of ignition and restore power quickly. Work includes:
To improve restoration times and reduce the impacts of outages, our team installs equipment such as fault indicators, fuses, line reclosers and overhead switches.
Line reclosers, the circles on the map with "LR, and overhead switches, those with "OS", allow us to break the grid into smaller chunks. Reclosers can be enabled with EPSS settings to quickly de-energize powerlines when a problem is detected. Having more of these devices helps reduce the number of customers impacted if an outage occurs and can speed up restoration.
Fault indicators, represented with the circles containing an "F", help to speed up the restoration process by narrowing the scope of where an outage took place.
And finally, fuses – the circles with the letter F in them – interrupt the flow of electricity when there is a hazard, helping to reduce wildfire risk.