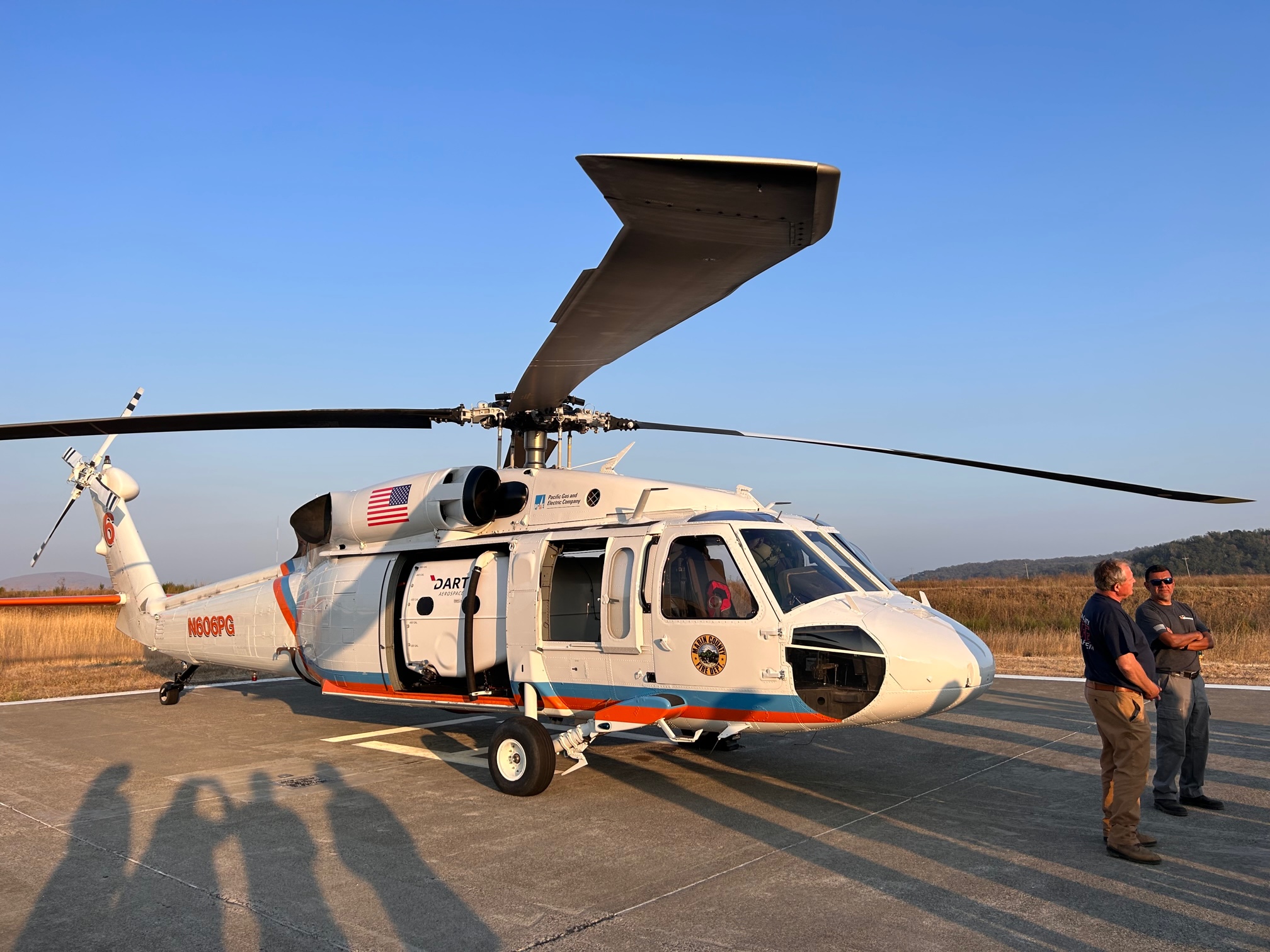 PG&E and Marin County Fire Department have announced a partnership to enhance wildfire response capabilities in Marin County.
PG&E will provide the county with one of its cutting-edge BlackHawk UH-60 helicopters for the upcoming 2023 fire season. The helicopter will be dispatched by Marin County Fire to any incident that occurs within Marin County and will be available by mutual aid request for dispatch across PG&E's high-fire risk area.
The helicopter, equipped with an internal water tank for initial attack firefighting operations, will be stationed at Gnoss Field in Novato to serve Marin County and will also be available to other areas within the PG&E high-fire risk areas.
Operating from July 1 to Oct. 31, this program will be coordinated by the fire department's Emergency Command Center, which will oversee the dispatching of the helicopter to fire incidents. PG&E's contractor, PJ Helicopters, will handle the aircraft's operations and maintenance, ensuring the highest standards of safety and efficiency.