Presented by the Fairfax Theatre Company
Adults 21 and over (ID required)
Fairfax Women's Club – 46 Park Road
Friday, October 11
7-8:30pm – arrive on time to experience the full event
$30/person
Tickets at: eventbrite.com or at the door (seating is limited so we recommend buying your tickets in advance)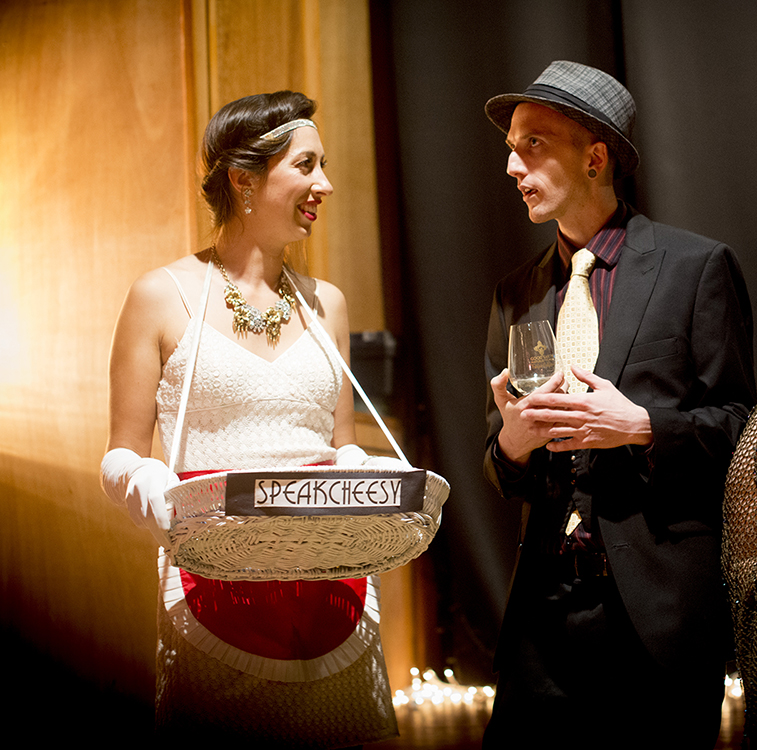 The Fairfax Theatre Company presents our fifth, annual, theatrical evening of Cheese & Wine pairing— An entertaining whodunit, set in the era of Prohibition. (Think, cheese and wine dinner theatre) Enter the 'Speak Cheesy' where you will enjoy a selection of delectable cheeses paired with an assortment of delicious, organic wines (kombucha and other non-alcoholic beverages also available) along with an array of accouterments to delight the senses. Dress in style as a Gangster, Moll, Flapper (or not) and taste, sip, dance and enjoy an evening's very tasty entertainment with the Fairfax Theatre Company!
Sponsored by Fairfax Recreation and Good Earth Natural Foods
With donations from: Two Rock Creamery, Nicasio Valley Cheese, Cowgirl Creamery, Marin Cheese, Good Faith Farms and more!
Proceeds benefit the Fairfax Theater Company and Fairfax Recreation.
For more details call Fairfax Theatre Company at: (415) 779-TFTC(8382) or visit www.fairfaxtheatrecompany.com