44th Annual Fairfax Festival Parade
10:00am - 12:00pm
Downtown Fairfax
Bolinas Road, Fairfax , CA 94930
---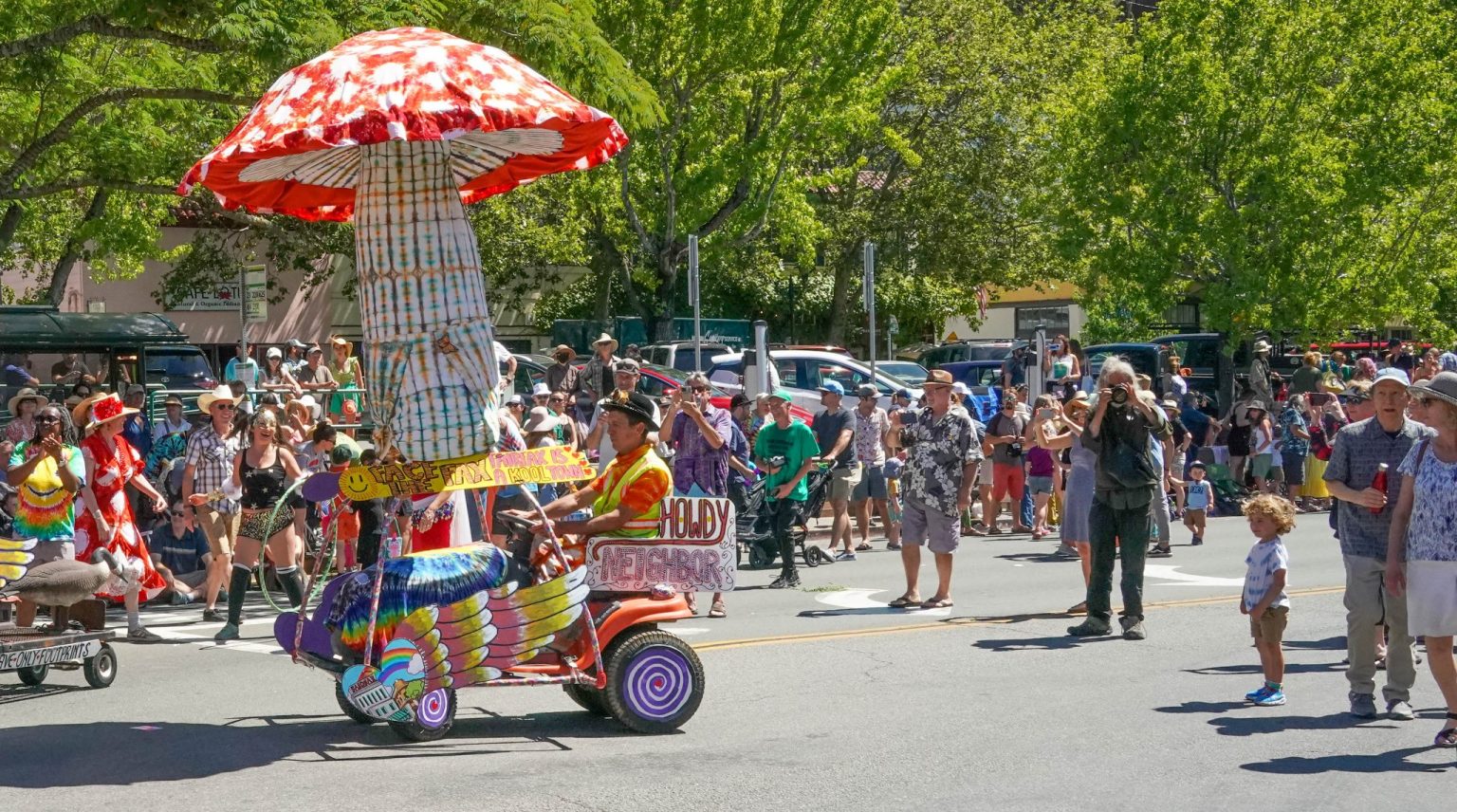 The Parade kicks off at the Fairfax theater and makes its way through downtown Fairfax. It officially starts at the Fairfax Theater, turns on to Bolinas Road, and ends on Park Road. It's usually about an hour and a half long.
Broadway and Bolinas Roads along the parade route are closed to all cars from about 9:45 until the parade ends so please plan accordingly!
Enjoying The Parade
Bring a hat, water bottle, and a chair if you can find space for it! The judging happens at the corner of Bolinas and Broadway, where the floats really strut their stuff.
Join the parade
Be a part of the most fun, funky, colorful parade in Marin! The parade is free to enter and a must for all ages.
Fairfax Festival & Ecofest
Visit Fairfax Festival and Ecofest to learn more about:
Festival activites.
Becoming a sponsor.
Ecofest.
Arts and crafts.
Flea market.
And more!