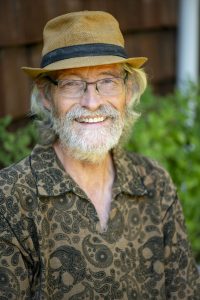 Born at an early age, Bruce has spent the rest of his life learning. His education highlighted studies in Chemistry, Mathematics, Electrical Engineering, Computer Science and Psychology. The focus of Bruce's career has been on:
Laboratory instrumentation
Photovoltaic R&D, and
Development of embedded systems and medical instruments.
Outside of work, Bruce fills his time with political organizing, hiking, and long-distance bicycling.
Bruce is married to an amazing midwife, and for decades, has participated in midwifery organizations. He led the creation of a national research database of community birth data. This data base has since been a resource for many public health research papers.
Bruce and his family moved to Fairfax in 1993. His family's first local friendships came from their son's San Anselmo Co-Op Nursery School.
Bruce and his wife also have a daughter who farms organic vegetables. She began farming in Bolinas where she delivered to Good Earth and many other local stores and restaurants. She's now in Mendocino County where she has scaled up her operation. Bruce works on the infrastructure at his daughter's Big Mesa Farm, including the off-grid solar that powers it. He also assists with projects on buildings, irrigation and generally whatever is needed. The entire experience is a learning opportunity for Bruce.
Since moving to Fairfax and getting involved in the community, he's had the privilege to chair the:
General Plan Advisory Committee,
General Plan Implementation Committee, and
Climate Action Committee.
Bruce also co-crafted Fairfax's first Climate Action Plan, and served on the Planning Commission before his election to Town Council in 2017.
Bruce's present focus is on doing whatever he can to help people understand the damage of burning fossil fuels. His goal is for us to pivot away from this completely, treat the earth as the living mother she is, and remain here for generations to come. He believe that together, with a little grace and kindness, we can make these transitions successful.