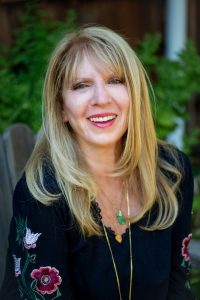 In the spring of 2013, Barbara joined the Town Council. She was first appointed, then elected to the Council in 2013, 2017, and 2020. Barbara served as Mayor in 2015 and 2019. She is currently the Town's Vice Mayor. Before serving on the Fairfax Town Council, Barbara was a Planning Commissioner and a member of the Town's Open Space Committee (later serving as its Council liaison until 2021). She also served on the Town's Climate Action Committee for its first 3 years as Council liaison.
Barbara serves on several other local Boards and Committees. In 2020, as Chair of the Marin Telecommunications Agency, she led the disbanding of the agency and its integration into the Marin General Services Agency. Barbara continues volunteering and spearheading community wide initiatives on various boards and committees today.
Barbara Coler has 30+ years of public agency work experience, with more than 27 years serving in California. Barbara served as a Division Chief at the Department of Toxic Substances Control (DTSC) of the California Environmental Protection Agency. There she led hazardous waste site cleanup, closure and permitting programs statewide.
Barbara later worked for the Bay Area Air Quality Management District (BAAQMD) as a Compliance and Enforcement Manager. She developed the first comprehensive Mobile Source Enforcement program for an air district in California. This program contributed to lowered diesel emissions in disadvantaged communities near the Port of Oakland.
Since 2014 she has been running her own environmental consulting firm. For six years Barbara served as Administrator of the California Air Pollution Control Officers Association's Greenhouse Gas Reduction Exchange (CAPCOA GHG Rx). GHG registry through which a consortium of California Air Districts provides offsets for GHG emissions.
Barbara is a scientist—she has bachelor's and master's degrees in biological sciences with primary emphasis on environmental matters. She is an advocate for the environment and the public health of our community. Her deep commitment to protecting the environment and health of the community is demonstrated in her work, education, and public service. She is a 27-year resident of the west end of town and is an avid cyclist and hiker. She lives with her rescue cat Michelle.