My work:
I love collecting unusual pieces from nature and creating elegant things out of the unexpected.  Juxtaposition inspires me.  Scale, composition and color are everything.  This season I am focusing on wool landscapes & wood boards.
Needle Felted Landscapes: Inspired by sea and sky.  These tiny landscapes were first watercolors and then recreated using upcycled wool garments as a canvas and loose wool roving as paint.
Hardwood Cutting Boards & Serving Trays: Salvaged Walnut wood from Northern California. Driftwood handles with brass details.  Finished with a food safe mineral oil.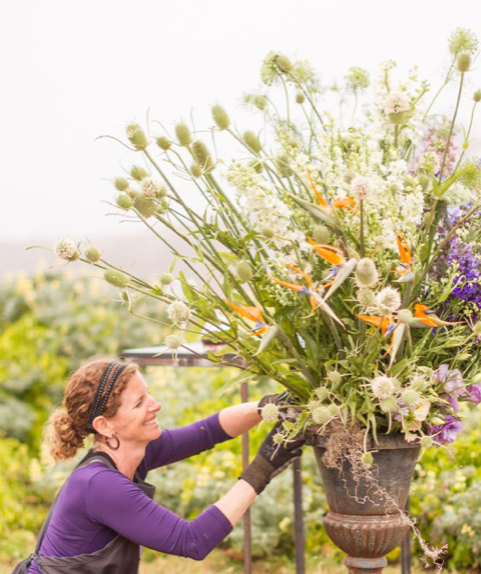 Me:
I'm a naturalist that grew up in North Carolina gardening and exploring the woods.    I see the art in all things.   When I am not hiking or gardening, you will find me designing events with meticulous & loving detail or building things at my studio.
Shop:
Mini Holiday Fair December 12th outside my studio at 58 Park Road in Fairfax  11 to 3!
I sell my art at local fairs & direct to customers.  I love custom projects, interior plant styling, and more.  Email or message me to get details. meredithalaw@gmail.com  ------  828-545-5575
See my event work here: meredithlawdesign.com