Marinda Heights
Project Description
The applicant, Timberstone 4038T LLC, via managing partner Marshal Rothman, is proposing the Marinda Heights subdivision to divide what is known as the "Wall Property" into ten lots plus an open space parcel.  The Vesting Tentative Map would subdivide the 100.5-acre existing legal parcel into nine 10+ acre single-family residential parcels, one 1.36-acre single-family residential parcel, and an 8.3-acre public trail/park parcel.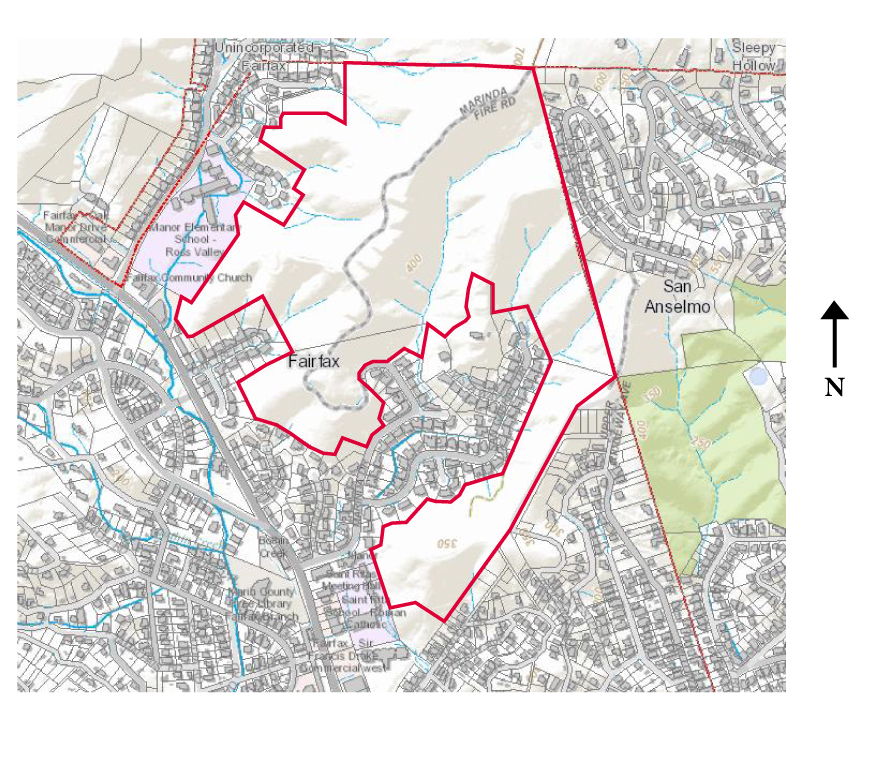 Planning Dept. Staff Contact:
Ben Berto,  Director of Planning and Building Services
Project status updates and documents are provided below.  Please note that large documents might not be able to be previewed, but can be viewed by clicking the "download" link.
We are still in the process of migrating the Major Project information from our Fairfax Building and Planning website. While we are in process, please refer to www.fairfaxbuildingplanning.org for the most current project details.