This ongoing town-wide project offers you a direct opportunity to help keep Fairfax AND the environment beautiful. Fairfax Volunteers have installed 12 dog litter bag stations throughout town along popular dog-walking routes. These dog litter bag stations are located at:
Deer Park (2)
Post Office
Redwood Park (downtown)
Public Library (near the Community Garden)
Women's Club Forrest Avenue (2)
Central Field (2)
Fairfax Pavilion (at the back)
Peri Park Playground
Marinda Drive (at the top)
Claus Circle
​Eliminating trash and controlling pet waste is an area of growing concern for all Fairfax residents. But Fairfax residents have also said they want to reduce the need for creating more plastic. To help this effort, Fairfax Volunteers has instituted a program to re-use the plastic bags that newspapers are delivered in, so that we don't have to purchase new bags.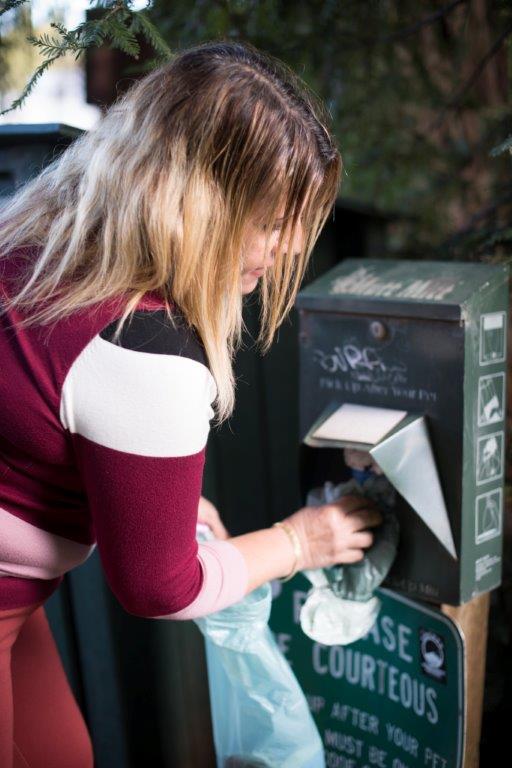 We ask that people please take ownership of the stations they use by donating plastic bags directly into the dispensers. You can also donate used plastic bags at the Volunteer Center.
Please join us in keeping our Town "strolling friendly." If you'd like to volunteer to monitor one or more of these stations or for more information about Pet Solutions, call Fairfax Volunteers at 456-5652 or email Maria Baird at mbaird@townoffairfax.org