Reminder: We have a 24/7 charging station in the lobby of Town Hall/the Police Station. It may not look pretty, but it's working!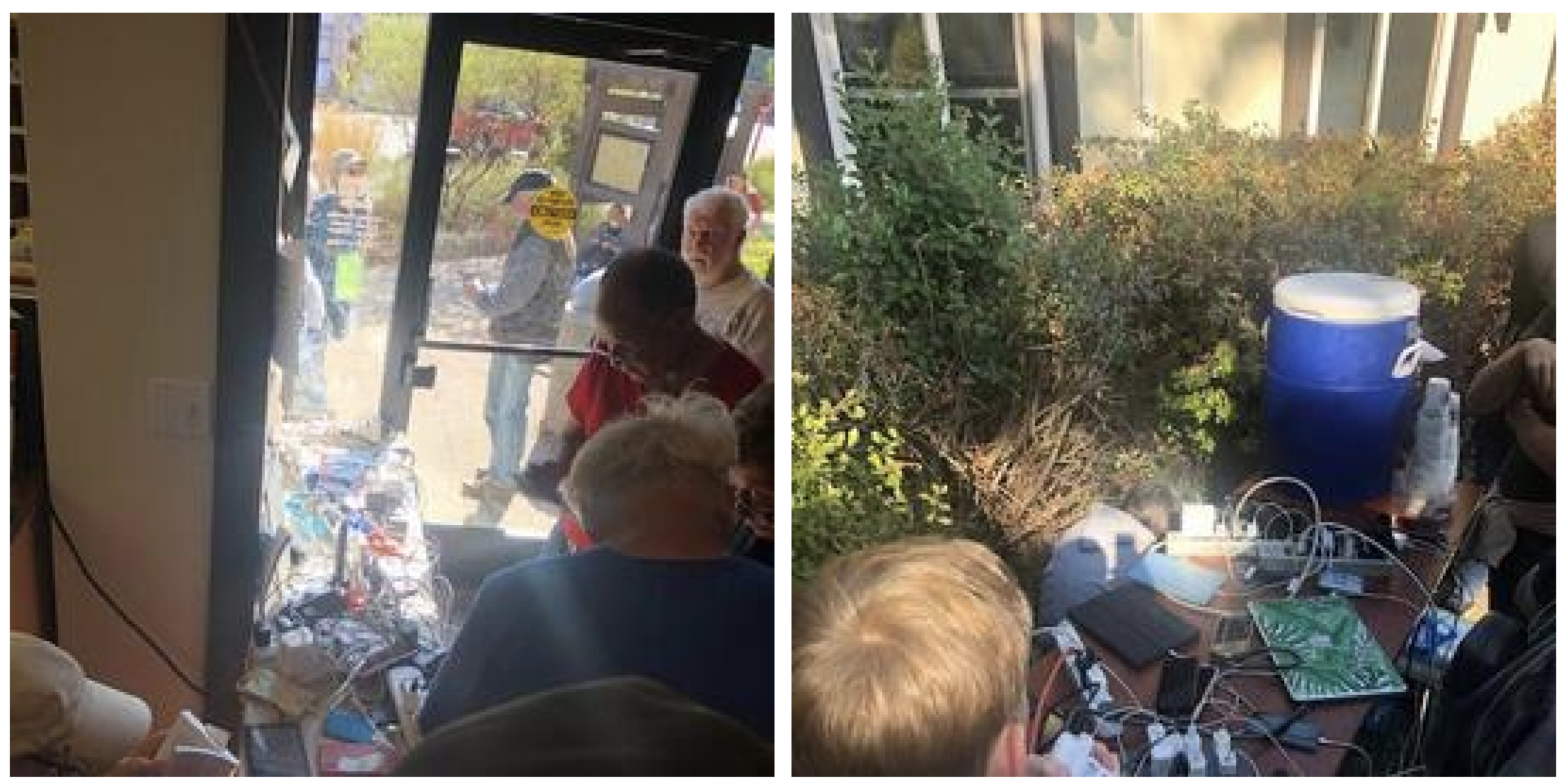 As of 10/30/19 four charging stations are available for affected residents to recharge cell phones and small devices:
Fairfax: Police Station, 142 Bolinas Rd (Open 24 hours)
Larkspur: Central Marin Police Station Community Room, 250 Doherty Drive (Open 24 hours)
Mill Valley: City Hall, 26 Corte Madera Ave (8:30am-5:00pm)
Mill Valley: The Mill Valley Community Center, 180 Camino Alto (8:30am-8:00pm) – Free Showers Available.
In addition, PG&E will continue to host resource and charging centers today at the following locations:
San Rafael: Albert J. Boro Community Center, 50 Canal Street (Daily, 8am to 8pm)
Marin City / Sausalito: Marin City Health & Wellness Center, 630 Drake Avenue (Daily, 8am to 8pm)
Novato: 115 San Pablo Avenue (Daily, 8am to 8pm)
Electric Vehicle owners may recharge their vehicles for free at Marin Clean Energy's 10 public charging stations at 1125 Tamalpais Avenue in San Rafael.  Charging stations will remain free until the majority of power is restored to Marin.  Patrons will need to swipe a credit card to initiate charging but will not be charged. On-site staff may ask EV owners to limit charging if there is a line of other customers waiting for charging.
FOOD INFORMATION
Most Marin residents affected by the October 26 outage were without power for a minimum of 48 hours, and many for 72 hours or more.  Perishable food must remain at 40 degrees Fahrenheit or below to remain safe to eat.  Unless food was kept on ice for the duration of the outage, most perishable food such as meat, poultry, fish, eggs, and leftovers will need to be disposed. Follow USDA guidelines when evaluating each food item for disposal. When in Doubt, Throw it Out!
Residents who receive CalFresh assistance and lost food due to either the October 8 and/or October 26 Public Safety Power Shutoff events may apply for replacement benefits (up to 70%).  To apply for replacement benefits, contact Marin Health and Human Services at (877) 410-8817 or online at https://www.marinhhs.org/calfresh-snap.