Camp Fairfax is a homegrown local camp for school aged youth going on its 14th year!  During this special time of year campers and their counselors focus on the unique aspects of our little town and each other.  This simple and old-style summer camp has changed over the years.  This summer will include 2 weeks but with a shortened schedule.   We focus on arts, the natural environment, movement, sports, and more.  We weave in teambuilding games and activities throughout each week and a highlight is our weekly Friday water play of running through sprinklers on the ballfield and balloon toss.  We place heavy emphasis on community building scaffolding age ranges so campers can learn from each other and build confidence through collaboration.  In addition, we have a variety of special circle times that happen throughout our camp including, storytelling, trust and kindness games.
Ages 6-10 (limit of 12 kids with 2 CIT's)
Week of July 31:  Monday - Friday from 9am -3pm
Week of August 7- 10:  Monday - Thursday from 9am - 3pm
Please bring your own snacks, water bottle and lunch 
Location:  Fairfax Pavilion is our home based and we will also use the surrounding facilities including Peri Park, Contratti Field, Redwood Grove and Bolinas Park
$330 for Week of July 31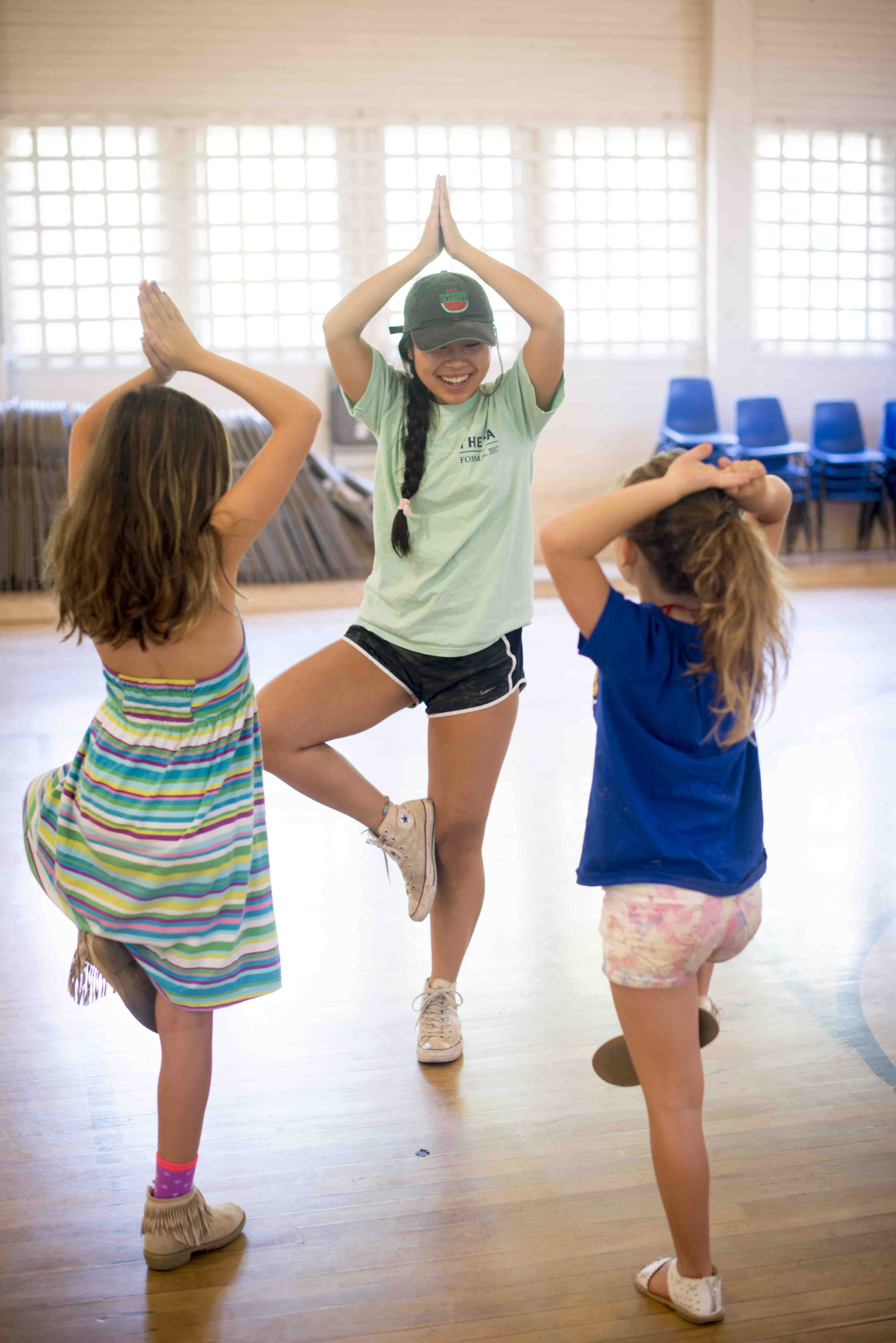 Meet Our Leaders
James and Aura live together with their son and cat in the San Geronimo Valley and are happy to be leading Camp Fairfax again this summer. They describe their unique approach to children's activities simply as "good fun stuff" and are guided by years of dedicated experience with children and youth of all ages.
James has studied philosophy, child development and education, music and dance. Aura has studied child psychology, contemporary dance, art education, and transformational coaching. They are both bilingual (English-Spanish) and between them, their experience includes teaching dance and other arts, leading summer camps and after school activities, academic tutoring, nonprofit leadership, and everything kid-related in between. You can learn more about them and their custom birthday parties, camps and pods, homeschool enrichment, and after school classes in dance, woodworking, Spanish and more at www.goodfunstuff.org.